Wellington Anniversary Day in New Zealand
Wellington Anniversary Day in New Zealand is held on January 22. Holiday is actually the 22nd of January but it is observed on the Monday closest to that date. Wellington Anniversary applies to the Wellington Province which includes Wellington, Whanganui, Palmerston North, Kapiti, Feilding, Levin and Masterton. This event in the third decade of the month January is annual.
Help us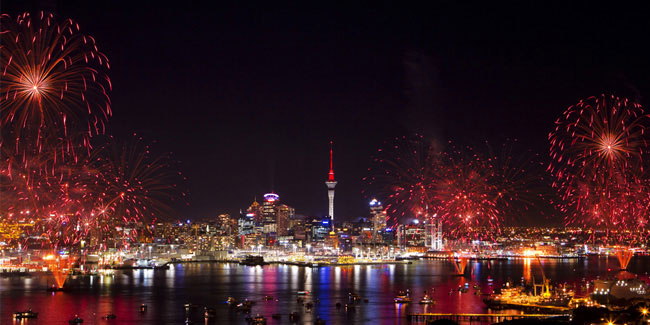 The first country with universal suffrage. Wellington is packed with over 400 cafes and restaurants which on a per person basis rivals that of New York.
Wellington was settled by British settlers in 1839 and named after Arthur Wellesley, the first Duke of Wellington and victor of the Battle of Waterloo. Combined with the mild-to-chilly overall climate, Wellington is a "cool" destination even during the summer months, where the temperature rarely ever rises above 25 degrees Celsius (77 degrees Fahrenheit).
Wellington was voted the world's13th best city for quality of living in a 2012 Mercer 'International Quality Of Living Survey'. Back in 1840, Colonel William Wakefield, a New Zealand Company representative, had originally planned for the Wellington settlement to be located where the suburb of Petone is situated. The site for the city shifted when the Hutt River's banks burst and flooded the surrounding area.
Similar holidays and events, festivals and interesting facts

National Takai Day on the Niue on January 5
(Held on the second Friday and Saturday after New Year's Day);

Auckland Anniversary Day in New Zealand on January 29
(Date for 2024. Holiday is actually the 29th of January but it is observed on the Monday closest to that date. Auckland Anniversary applies to the Auckland Province which includes Northland, Auckland, Waikato, King Country, Coromandel, Bay of Plenty and Gisborne, East Coast Regions);

Northland Anniversary Day in New Zealand on January 29
(Date for 2024. It is a public holiday in Northland, where it is a day off for the general population, and schools and most businesses are closed);

Nelson Anniversary Day in New Zealand on January 29
(Date for 2024. Holiday is actually the 1st of February but it is observed on the Monday closest to that date);

Buller Anniversary Day in New Zealand on February 5
(Date for 2024. Celebrated on the first Monday of February);

Waitangi Day in New Zealand on February 6
(Niue, New Zealand, Tokelau; celebrates the founding of New Zealand in 1840);

World Singles Day on February 13