Mother's Day in Botswana
Mother's Day in Botswana is held on May 13. This event in the second decade of the month May is annual.
Help us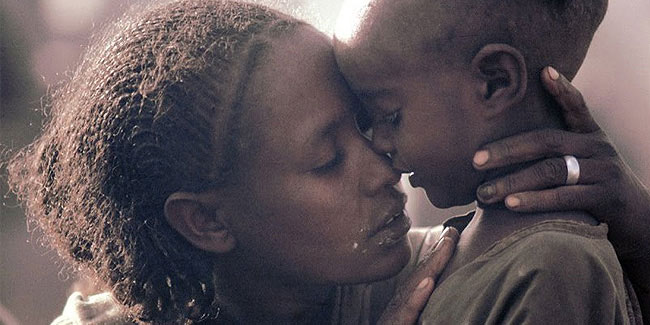 No matter where you are in the world, there is a day to celebrate mom. Motherís Day is a day set aside to express love, respect and thanks to Mothers. The day is observed by giving gifts, visiting, or taking Mothers out for dinner and celebration.
Similar holidays and events, festivals and interesting facts

Mother's Day in Kenya on May 12
(celebrated on the second Sunday in May);

Motherís Day on May 12
(Anguilla, Antigua and Barbuda, Aruba, Australia, Austria, Bahamas, Bangladesh, Barbados, Belgium, Belize, Bermuda, Bhutan, Bonaire, Botswana, Brazil, Brunei, Canada, Cambodia, Cayman Islands, Central African Republic, Chad, Chile, China, Colombia, Congo, Dem. Rep., Congo, Rep., Cote d'Ivoire, Croatia, Cuba, Curaçao, Cyprus, Czech Republic, Denmark, Dominica, Ecuador, Equatorial Guinea, Estonia, Ethiopia, Faroe Islands, Fiji, Finland, Germany, Gabon, Gambia, Greenland, Ghana, Greece, Grenada, Guyana, Honduras, Hong Kong, Iceland, India, Italy, Jamaica, Japan, Kenya, Latvia, Liberia, Liechtenstein, Macau, Malaysia, Malta, Myanmar, Namibia, Netherlands, New Zealand, Pakistan, Papua New Guinea, Peru, Philippines, Puerto Rico, Saint Kitts and Nevis, Saint Lucia, Saint Vincent and the Grenadines, Samoa, Singapore, Sint Maarten, Slovakia, South Africa, Sri Lanka, Suriname, Switzerland, Taiwan, Tanzania, Tonga, Trinidad and Tobago, Turkey, Uganda, Ukraine, United States, Uruguay, Vietnam, Venezuela, Zambia, Zimbabwe);
Motherís Day in Tokelau on May 13
(on the Monday after the second Sunday of every May);

Mother's Day in Paraguay on May 15
;

Nylon Stockings Day on May 15
;

Mother's Day in Kyrgyzstan on May 19
(celebrated on the third Sunday in May);

Wife Day or Day of the myrrh-bearing women on May 19
(Orthodox celebrate on the second Sunday after Easter)