Engineer's Day in Nepal
Engineer's Day in Nepal is held on July 18. This event in the second decade of the month July is annual.
Help us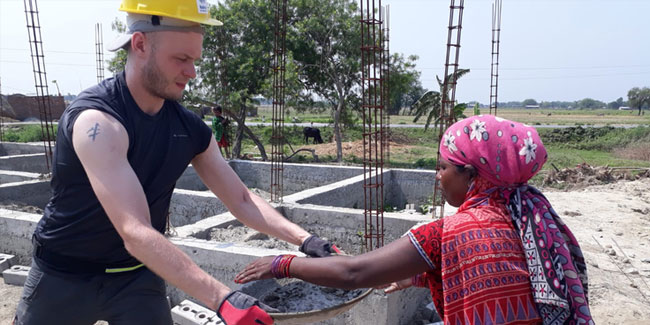 Nepal has tremendous development opportunities. It needs a lot of talented engineers with the right attitude towards development. There is a significant engineering scope in Nepal for engineers who have potential. Besides, those with innovative and energetic minds can be self-employed and create job opportunities in the market.
Nepal Engineers' Association is an independent non-profit organization of engineers of Nepal. Its headquarters is located in Pulchowk, Lalitpur. It was established in 1962. It has the provincial committee in each province of Nepal.
Similar holidays and events, festivals and interesting facts

National Paddy Day in Nepal on June 29
;

Father's Day or Gokarna Aunsi in Nepal on September 14
(Date for 2023);

Nepal Constitution Day on September 20
;

Dashain on October 21
(is celebrated by the Buddhist, Hindus and Kirats of Nepal and the ethnic Nepali speaking Indian Gorkhas of Darjeeling hills, Sikkim, Dehradun, Kumaun & Gadwal and other North-Eastern states of India and among the Lhotshampa of Bhutan and the Burmese Gurkhas of Myanmar);

International Nepali Dhoti and Nepali Topi Day on January 1
;

Unity Festival in Nepal on January 11
(in honor of Prithvi Narayan, who laid the foundation for the unification of the first part of the country, the king of which he became in 1768);

Maghe Sankranti in Nepal on January 15
(Sidereal winter solstice celebrations in South and Southeast Asian cultures; marking the transition of the Sun to Capricorn, and the first day of the six months Uttarayana period)