Engineer's Day in Korea
Engineer's Day in Korea is held on March 30. This event in the third decade of the month March is annual.
Help us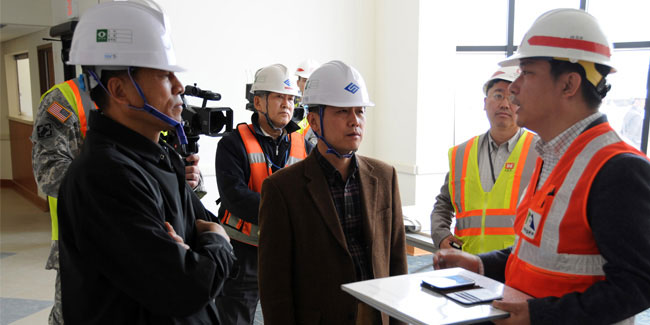 The Korean engineering of today has its roots in the period during which Japan occupied Korea. The Japanese pretty much introduced engineering into Korean society and set up the structure of the supporting education system, occupational system, and industrial infrastructure. After Liberation (1945), South Korea was thrust into the modern world defenseless yet the lack of interest in technology persisted. There was, however, a starting interest in science, as all 20 universities that were established between 1945 and 1961 included natural science departments, yet technology and engineering sat on the bench as only three had a college of engineering.
In 1960, the military regime of Park Chung Hee came into power and immediately a 20 year plan of economic growth went into motion. Unlike Syngman Rhee (South Korea's first president), Park was especially vigorous in developing science and technology and modernizing South Korea. He saw that the key to bolstering South Korea's economy was through industrialization and developing Korea's scientists and engineers.
Similar holidays and events, festivals and interesting facts

White Day in Japan on March 14
(also South Korea, Vietnam, Taiwan, Hong Kong, Malaysia and China on March 14, one month after Valentine's Day - ホワイトデ);

World Party Day on April 3
;

Gardening Festival or Tree Planting Day in South Korea on April 5
(Sikmogil);

Cold Food Party in South Korea on April 5
(Hansik);

Black Day on April 14
(South Korea, Japan, Taiwan. An unofficial holiday celebrated annually by single people - unmarried or unmarried people);

Children's Day in Japan and South Korea on May 5
(Tango no sekku, also known as Ayame no hi );

Parents' day in South Korea on May 8