Herodotus Day in Greece
Herodotus Day in Greece is held on November 23. This event in the third decade of the month November is annual.
Help us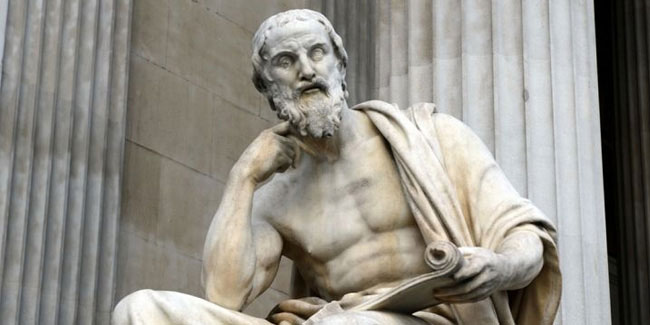 Herodotus was a Greek Writer and Geographer. Herodotus has been called the "father of history". He Recited His Historical Findings to Audiences. Some Call Him the Father of Lies. He was a Philosopher.
An engaging narrator with a deep interest in the customs of the people he described, he remains the leading source of original historical information not only for Greece between 550 and 479 BCE but also for much of western Asia and Egypt at that time.
Herodotus' uncle was an epic poet who was often compared to the great epic poet Homer. Herodotus, an Asian Greek, was born in around 484 BC, just before the Persian war. His uncle Panyassis wrote an epic poem Heraclea, which was sadly lost, but which was compared favourably to Homer's work.
Nowadays history is a vast and long-ranging field of research, but during Herodotus' day in ancient Greece, it was an entirely different scenario. It was conventional in Herodotus's day for authors to "publish" their works by reciting them at popular festivals.
Similar holidays and events, festivals and interesting facts

Armed Forces Day in Greece on November 21
;

Women's Day in Greece: Gynecocracy on January 8
;

The Aporkies festival begins in Patras, Greece on January 17
(Αποκριά takes three weeks. Patras is the largest city and port in the Peloponnese);

Greece Teacher's Day on January 30
;

Feast of the Three Holy Hierarchs on January 30
(the Orthodox Church, for example, in Greece celebrates the Three Holy Hierarchs: Basil the Great, Gregory the Theologian and John Chrysostom);

Engineer's Day in Greece on March 10
(Known across the engineering student community as "Hemera Mihanikou");

Clean Monday on March 18
(also known as Pure Monday, Ash Monday, Monday of Lent or Green Monday, is the first day of Great Lent throughout Eastern Christianity)