Diver's Day
Diver's Day is held on October 12. This event in the second decade of the month October is annual.
Help us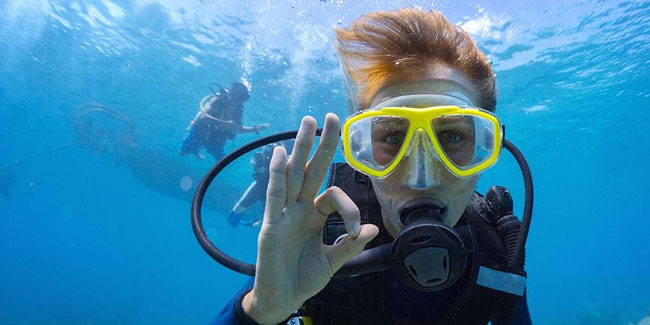 The most popular scuba diving course is the PADI Open Water Diver. 130 ft (39.6 m) below the surface is considered to be the safe limit for divers for recreational activities. The world record of the deepest dive of 1090 ft (332.2 m) underwater was made by a 41-year-old Egyptian man named Ahmed Gabr. Even though Scuba Diving is considered as a risk sport, according to DAN, the fatality happens only once every 211864 dives.
Jacques-Yves Cousteau was not only the inventor of Scuba Diving the way we do it nowadays but also one of the oldest divers in history. He was still diving at the age of 86.
Similar holidays and events, festivals and interesting facts

Physical Education Day or Health and Sports Day or Taiku-no-hi in Japan on October 9
(体育の日 is a public holiday and is celebrated since 2000 on the second Monday of October);

National Sports Day in El Salvador on October 14
(Día Nacional del Deporte, la Recreación y la Educación Física - the second Saturday of the month of October);

World Karate Day on October 25
;

World Judo Day on October 28
(initiative of the International Judo Federation since 2010);

National Basketball Day in USA on November 6
(It was on November 6, 1861 that James Naismith was born);

Argentina Sports Press Day on November 7
;

Sports Day in the Dominican Republic on November 7