Day of the chemical forces of Armenia
Day of the chemical forces of Armenia is held on October 10. This event in the first decade of the month October is annual.
Help us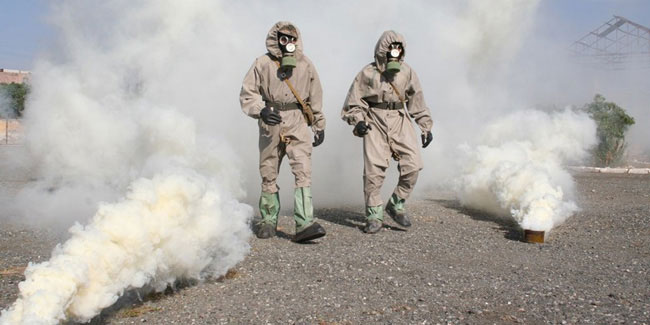 The Treaty on Conventional Armed Forces in Europe was ratified by the Armenian parliament in July 1992. The treaty establishes comprehensive limits on key categories of military equipment, such as tanks, artillery, armored combat vehicles, combat aircraft, and combat helicopters, and provides for the destruction of weaponry in excess of those limits. Armenian officials have consistently expressed determination to comply with its provisions and thus Armenia has provided data on armaments as required under the CFE Treaty. Despite this, Azerbaijan accuses Armenia of diverting a large part of its military forces to Nagorno-Karabakh and thus circumventing these international regulations. In March 1993, Armenia signed the multilateral Chemical Weapons Convention, which calls for the eventual elimination of chemical weapons. Armenia acceded to the nuclear Non-Proliferation Treaty as a non-nuclear weapons state in July 1993.
Similar holidays and events, festivals and interesting facts