World Bartender Day
World Bartender Day is held on February 24. This event in the third decade of the month February is annual.
Help us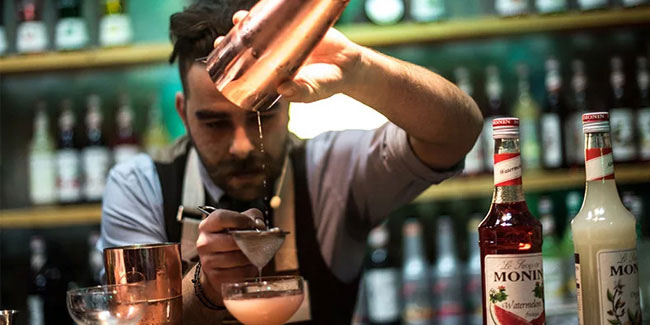 Cocktails Were Invented in America.
The origins of the word "cocktail" are pretty murky — with several competing theories. But spirits historian David Wondrich says the first mention of the word "cocktail" was in a British newspaper in 1798. "Cock-tail" was used as a slang term for a ginger drink.
While a bartender may seem like a modern profession, they have been around since the 1400s.
Similar holidays and events, festivals and interesting facts

National Banana Bread Day on February 23
(United States);

Jamaican Patty Day in Toronto, Canada on February 23
;

International Dog Biscuit Appreciation Day on February 23
(The first dog biscuits were developed in the mid-19th century by American manufacturer James Spratt);

Industrial Technicians Day in Venezuela on February 23
;

National Tortilla Chip Day in USA on February 24
;

Open "That Bottle" Night - Open That Bottle Night on February 24
(A comic holiday is celebrated on the last Saturday of February);

World Information Architecture Day on February 24
(World IA Day is a one-day annual celebration hosted by the Information Architecture Institute and held in dozens of locations across the globe);

Iran Engineer's Day on February 24
;

National Chocolate-Covered Peanuts Day and National Clam Chowder Day in USA on February 25
;

National Chili Day in Tamil Nadu, India on February 25
;

International Cochlear Implant Day on February 25