Trafalgar Day in Great Britain
Trafalgar Day in Great Britain is held on October 21. Celebration of the victory won by the Royal Navy, commanded by Vice-Admiral Horatio Nelson, over the combined French and Spanish fleets at the Battle of Trafalgar on 21 October 1805. This event in the third decade of the month October is annual.
Help us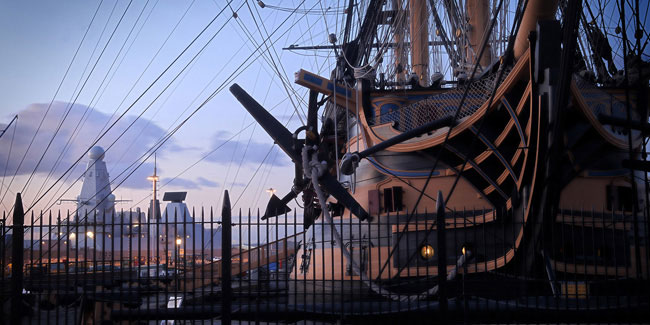 October 21 is still celebrated as Trafalgar Day in many places. The battle was fought off Cape Trafalgar in the south-west of Spain. It marks the Royal Navy's victory over the French and Spanish fleets in the Battle of Trafalgar more than 200 years ago. On 21 October 1805, Royal Navy Commander Vice-Admiral Horatio Nelson's fleet defeated the Franco-Spanish fleet that was attempting to invade the United Kingdom.
Trafalgar Day is the most important day in the calendar of HMS Victory, the oldest commissioned warship in the world. Each year on 21 October a ceremony is held on board Victory marking the anniversary of the Battle of Trafalgar, a battle which defined the Age of Sail and which sealed British dominion of the seas for a hundred years.
Similar holidays and events, festivals and interesting facts

Day of rocket-artillery troops of Armenia on October 19
;

Armed Forces Day in Honduras on October 21
;

Indian Police Commemoration Day in India on October 21
;

Ndadaye Day in Burundi on October 21
;

Chulalongkorn Day in Thailand on October 23
;

Paris Peace Agreement Day in Cambodia on October 23
;

Armed Forces Day in Romania on October 25
;

Day of the military chaplain in Ukraine on October 25
;

Taiwan Retrocession Day on October 25