Chiapas State Day in Mexico
Chiapas State Day in Mexico is held on September 14. State date of foundation in 1824. This event in the second decade of the month September is annual.
Help us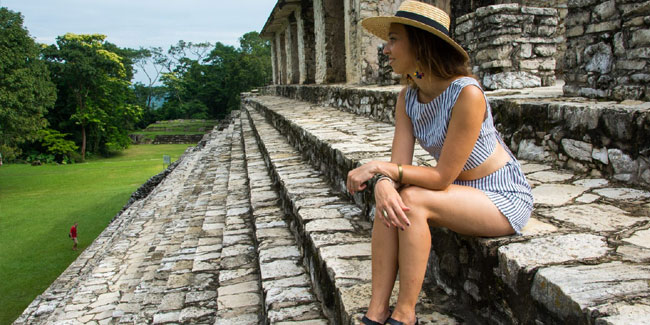 On September 14, 1824, the inhabitants of Chiapas formalized before the Mexican Congress their desire to be annexed to the new independent country as a federal state. Every September 14, this state celebrates one more year of its annexation to Mexico, of being part of our country. This incorporation was decided in that 1824 two days before, on the 12th, through a plebiscite where the idea of prosperity would mark an annexation where the Creole and mestizo classes would obtain, in the long run, privileges greater than those of the indigenous communities. While Chiapas was being annexed to the new Mexico, the resistance of the regional Mayan peoples kept pace with that of their counterparts in places like the Yucatan Peninsula.
Chiapas then had 104 towns, and 172,953 inhabitants were able to vote: 56% (96,829 people) voted in favor of annexation to Mexico; 35% (60,400), for joining Guatemala, and only 9% (15,724) chose to remain a free and sovereign nation. Thus, after a strangely democratic exercise for its historical moment, on September 14, 1824... Chipas formalized before the Mexican Congress its disposition to become a new federal state. Its quality as a State of the Mexican Republic was confirmed in the different subsequent constitutions, such as that of 1824 (first of the country, in article 5), that of 1857 (second title, section II, and article 43) and the one that governs the country today, that of 1917 (article 43).
Similar holidays and events, festivals and interesting facts

Día de los Niños Héroes in Mexico on September 13
(in memory of 6 young Mexican cadets who died in the battle of September 13, 1847 during the Mexican-American War);

National or International Chocolate Day on September 13
(United States, the U.S. National Confectioners Association);

World Sepsis Day on September 13
;

National Day of the Mexican Rider on September 14
(Día Nacional del Charro);

Broadcaster's Day in Mexico on September 14
;

Cry of Dolores or Grito de Dolores in Mexico on September 16
(Shout of Dolores is celebrated on the eve of Independence Day);

Cry of Dolores, celebrates the declaration of independence of Mexico from Spain in 1810 on September 16