Japan Hug Day
Japan Hug Day is held on August 9. This event in the first decade of the month August is annual.
Help us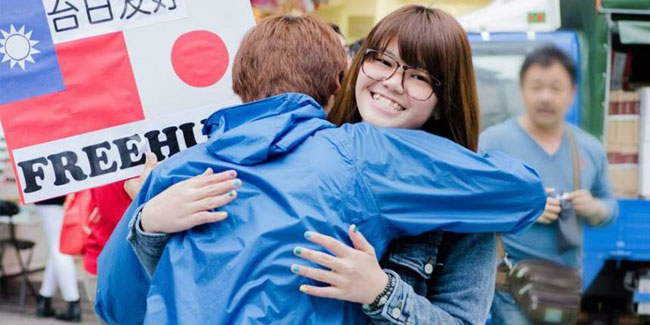 Hugging often creates a feeling of calmness and relaxation. They Relieve Stress and Pain. They Strengthen Our Immune System.
We hug others when we're excited, happy, sad, or trying to comfort. Hugging, it seems, is universally comforting. It makes us feel good. And it turns out that hugging is proven to make us healthier and happier.
Researchers found that the parts of each woman's brain associated with stress showed reduced activity while those parts associated with the rewards of maternal behavior showed more activity. When we hug someone to comfort them, these parts of our brain may show a similar response.
Similar holidays and events, festivals and interesting facts

Happiness Happens Day on August 8
(International observance. The event has been celebrated since 1999 under the title 'Recognize that you have a happy day');

Sneak Some Zucchini Onto Your Neighbor's Porch Day on August 8
;

Lazy Day on August 10
;

Garage Sale Day on August 10
;

Duran Duran Appreciation Day on August 10
;

Play In The Sand Day on August 11
;
Presidential Joke Day on August 11
;

Gay Uncle's Day or Guncle's Day on August 11
(is celebrated on the second Sunday in August)