Unikeonpäivä in Finland
Unikeonpäivä in Finland is held on July 27. Sleeping Day. This event in the third decade of the month July is annual.
Help us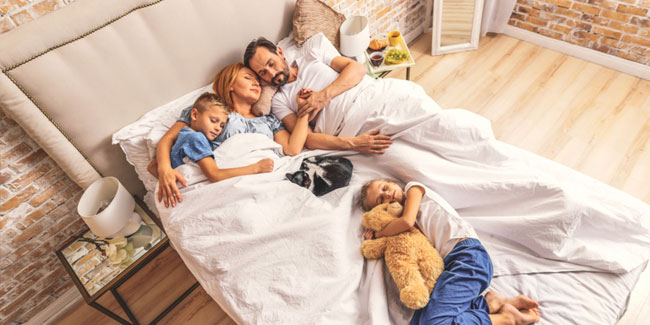 Every 27th of July is the National Sleepy Head Day in Finland. That means one thing: the last sleeping family member must be woken up with water.
How the water gets to the person (or how the person gets to the water) is a matter of style and personal choice. The victims of the Unikeonpäivä find themselves awakened by a bucket of water poured over their heads or by being carried over to a river, sea or lake and thrown in.
In the Middle Ages 6 Christians slept in a cave for 200 years. They ended up there hiding from a roman emperor and all they could do is sleep. The idea, and the tradition, is that if the Finns oversleep on that day, they'll might end up sleeping 200 years as those Christians did.
Similar holidays and events, festivals and interesting facts

Finland Democracy Day on July 17
(the state was founded as constitutional democracy more than a hundred years ago);

Olsok or St. Olaf's Day on July 29
(King Olaf II Haraldsson of Norway is remembered as Rex perpetuus Norvegiae, the Eternal King of Norway. Olsok is a national day of celebration in the Nordic countries of Norway and the Faroe Islands, and also in the provinces of Härjedalen in Sweden and Savonlinna in Finland);

Finnish Food Day on September 4
(Finländska matens dag);

Herring Holiday in Finland on October 2
;

Cinnamon Roll Day on October 4
(Sweden. Kanelbullens dag and Finland - Korvapuustipäivä);

Finnish-Swedish Food Culture Day in Finland on October 9
(Finlandssvenska matkulturdagen);

Finnish Literature Day on October 10
(Finland. Date in honor of the birthday of writer Alexis Qiwi in 1834)