Family Day in parts of Canada
Family Day in parts of Canada is held on February 19. Celebrated on the third Monday in February. This event in the second decade of the month February is annual.
Help us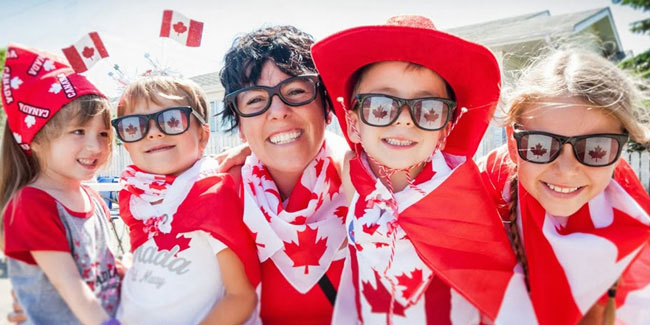 Though not an official national holiday, the event is celebrated far and wide across the country, with dozens of family festivals and things to do organized each year in the provinces where it's observed: New Brunswick, Alberta, Ontario, Saskatchewan, and British Columbia.
Family Day got its start in Alberta when Helen Hunley — the Lieutenant Governor of Alberta — passed the Family Day Act in 1990. This officially established the third Monday of every February as Alberta Family Day. Other Provinces adopted the holiday over the next two decades. Saskatchewan founded "Family Days" in 2007, and Ontario followed suit in 2008 and British Columbia in 2013. British Columbia is the only Province that celebrates the event on the second Monday of the month instead of the third.
Family Day is a time set aside to focus on getting closer to your loved ones. It was scheduled to fall between New Year's Day and Good Friday in order to grant another day off between these celebrations. In Ontario, the government established Family Day in order to give hard-working individuals more time with their loved ones. Though only a few Provinces formally celebrate it and only non-federal employees usually get the day off, it's a wonderful bonding time for families in participating areas.
Similar holidays and events, festivals and interesting facts

International Canadian Heritage Day on February 16
;

Jamaican Patty Day in Toronto, Canada on February 23
;

Pink Shirt Day in Canada on February 28
;

Professional Engineer's Day in Canada on March 1
(Month of March);

Nutrition Month in Canada and USA on March 1
;

St. Thomas Charter Day in Ontario, Canada on March 4
;

World Tennis Day on March 4
(International Tennis Federation)