Natto Day in Japan
Natto Day in Japan is held on July 10. Natto - Japanese food made from fermented soybeans. This event in the first decade of the month July is annual.
Help us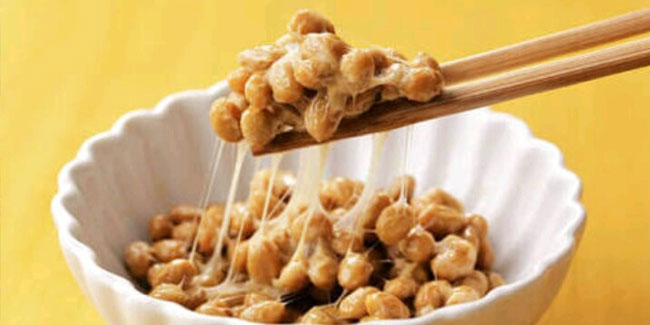 Natto is a famous Japanese food, made from fermented soybeans. It has a sticky texture and a peculiar smell. It's really the staple Japanese breakfast food, we often put soy sauce and mustard in it and eat it with rice.
Natto has numerous nutritional benefits, with five major nutrients which are essential for maintaining our health: Protein, Lipids, Carbohydrate, Vitamins, Minerals. However, natto has also a special nutrient, called nattokinase. It is only included in natto.
Nattokinase is the best alternative to aspirin, which is used to maintain normal blood density.
Similar holidays and events, festivals and interesting facts

National Sugar Cookie Day in USA on July 9
;

National Pina Colada Day and 'Pick Blueberries' Day in USA on July 10
;

Pizza Day in Brazil on July 10
;

Free Slurpee Day on July 11
(Participating stores of the 7-Eleven chain in North America);

National Blueberry Muffin Day and National Mojito Day in USA on July 11
;

International Chocolate Day on July 11
;

Baker's Day in Acambaro, Guanajuato, Mexico on July 11