Children's Day in Japan and South Korea
Children's Day in Japan and South Korea is held on May 5. Tango no sekku, also known as Ayame no hi. This event in the first decade of the month May is annual.
Help us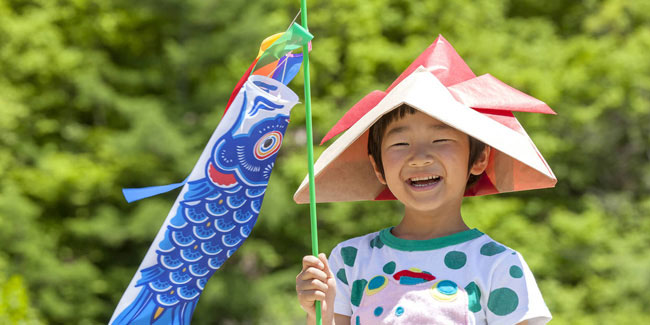 Almost every country has a holiday that celebrates children. Until recently in Japan, Tango no Sekku was known as Boys' Day (also known as Feast of Banners) while Girls' Day (Hinamatsuri) was celebrated on March 3. In 1948, the government decreed this day to be a national holiday to celebrate the happiness of all children and to express gratitude toward mothers. It was renamed Kodomo no Hi (Children's Day) and changed to include both boys and girls.
Children's Day in Korea is an important holiday. On this day, South Korea celebrates its most-loved inhabitants: its children. This public holiday is celebrated on May 5th every year in Korea. That means that salaried workers get a day off work and children get a day off school.
Similar holidays and events, festivals and interesting facts

Black Day on April 14
(South Korea, Japan, Taiwan. An unofficial holiday celebrated annually by single people - unmarried or unmarried people);

Parents' day in South Korea on May 8
;

Teachers' Day in Colombia, Mexico and South Korea on May 15
;

Memorial Day in South Korea on June 6
;

Dragon Boat Festival or Duanwu Festival on June 10
;

Constitution Day in South Korea on July 17
;

WorlWide KPOP Day on August 13