Day of the Republic of Yakutia
Day of the Republic of Yakutia is held on April 27. This event in the third decade of the month April is annual.
Help us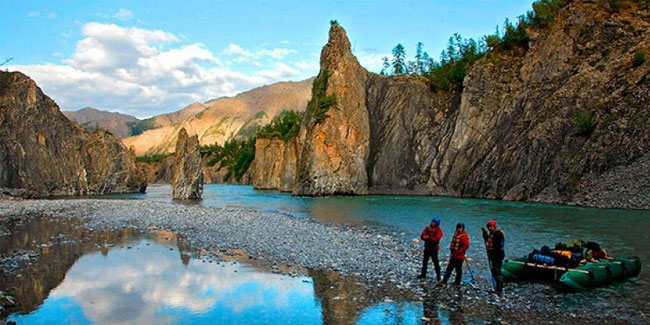 Sakha, also called Yakutiya or Yakut-Sakha, Yakutiya also spelled Yakutia, republic in far northeastern Russia, in northeastern Siberia. The republic occupies the basins of the great rivers flowing to the Arctic Ocean—the Lena, Yana, Indigirka, and Kolyma—and includes the New Siberian Islands between the Laptev and East Siberian seas. Sakha was created an autonomous republic of the Soviet Union in 1922; it is now the largest republic in Russia.
The Sakha (Yakut), a people who formed from the mixture of local tribes with Turkic groups that migrated from the south in the 6th–10th centuries AD, joined the Russian state in the first half of the 17th century. Yakutsk, the republic's largest city, was founded in 1632. In 1638 the Yakutsk province was established and the area was opened to Russians, who settled in the towns along the middle Lena River. By the 19th century many of the nomadic Sakha had adopted a sedentary life. In the late 20th century the Sakha constituted only about a third of the republic's population.
Similar holidays and events, festivals and interesting facts

Cactus Grower Day in Russia on April 23
;

Physicist Day on May 7
(since 1959);

Freelancer Day in Russia on May 14
;

All-Russian Forest Planting Day on May 14
;

Volga River Day in Russia on May 20
(celebrated since 2008);

Welder Day in Russia on May 24
;

Day of the seal in Russia on May 25
(Irkutsk region)