Israel memmorial day
Israel memmorial day is held on May 11. Yom Hazikaron; יוֹם הַזִּכָּרוֹן‬ - on the forth of Lyar. This event in the second decade of the month May is annual.
Help us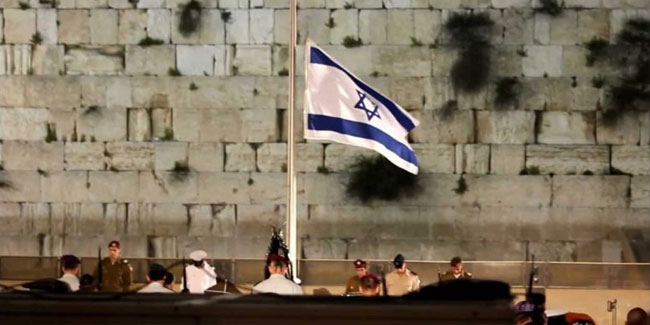 Yom HaZikaron, in full Yom HaZikaron LeHalalei Ma'arakhot Yisrael ul'Nifge'ei Pe'ulot HaEivah is Israel's official remembrance day, enacted into law in 1963. While Yom HaZikaron has been traditionally dedicated to fallen soldiers, commemoration has also been extended to civilian victims of terrorism.
Independence Day celebrations begin a few minutes after the sun sets at the end of Yom HaZikaron, Israel's Memorial Day. A strong bond links these two days: To a large extent Israelis owe their independence to the soldiers who sacrificed their lives for it.
Similar holidays and events, festivals and interesting facts

UN remembrance and reconciliation DAY on May 9
(8–9 May);

Lost Sock Memorial Day on May 9
;

Rasta/Bob Marley Day on May 11
;

Day of Remembrance of Ukrainians Who Saved Jews on May 14
;

B. B. King Day on May 14
;

Peace Officers Memorial Day on May 15
(United States);

Nakba Day in the State of Palestine on May 15
(Day of Remembrance for Palestine Refugees)