Black Day
Black Day is held on April 14. South Korea, Japan, Taiwan. An unofficial holiday celebrated annually by single people - unmarried or unmarried people. This event in the second decade of the month April is annual.
Help us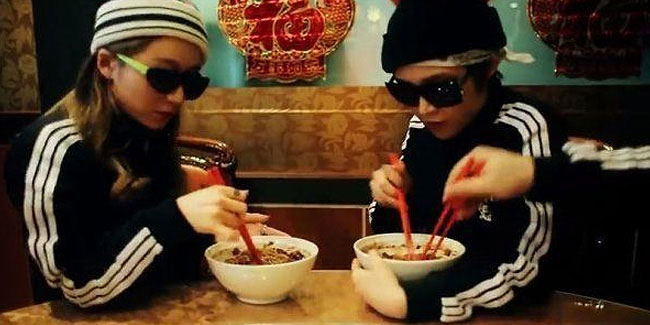 Black Day is an unofficial holiday observed on April 14 each year. It is mostly observed in South Korea by singles.
The day is associated with Valentine's Day and White Day as a holiday on the 14th day of the month. On this day, people who did not receive gifts on the previous two days gather and eat jajangmyeon, noodles with black sauce. This day is specifically for single people.
Initially, April 14th was seen as a day of sorrow, hence the name "black." It was a day when single people could come together to mourn their singleness and drown their sorrows in comfort food. However, in modern-day South Korea, the emphasis on being in a relationship has decreased over the years.
Black clothes are obligatory, and if you are fond of Goth fashion it's a good day to show off your style. One of the benefits of Black Day is that it tends to be a day when singles can find each other. Matchmaking services and dating sites in Korea often do special things on April 14th.
Similar holidays and events, festivals and interesting facts

Gardening Festival or Tree Planting Day in South Korea on April 5
(Sikmogil);

Cold Food Party in South Korea on April 5
(Hansik);

Literary Day in Republic of China on May 4
;

Children's Day in Japan and South Korea on May 5
(Tango no sekku, also known as Ayame no hi );

Parents' day in South Korea on May 8
;

Teachers' Day in Colombia, Mexico and South Korea on May 15
;

Memorial Day in South Korea on June 6
;

Engineer's Day in Taiwan on June 6