Youth Day in Taiwan
Youth Day in Taiwan is held on March 29. This event in the third decade of the month March is annual.
Help us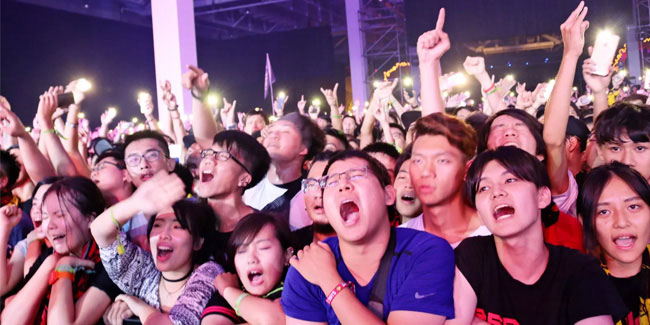 Did you know the most commonly used greeting between people in Taiwan is "Have you eaten?"- read as "Chī fàn le ma?" People in Taiwan are passionate about food. They will wait for hours in front a bakery for freshly baked pineapple cakes. There is a nap time after lunch every day at school – even in high school!
Taiwan's young people do indeed think about small blessings, but that is in the context of the big picture. We want blessings to include everything and everyone — people from far away, people of various skin colours who speak different languages, those who are yet to be born, the leopard cat and white dolphin, even the trees along the road and rivers in the valleys.
Similar holidays and events, festivals and interesting facts

Youth Day in Vietnam on March 26
;

Qingming Festival on April 4
(清明節 or 清明节 also known as Pure Brightness Festival or Tomb-sweeping Day);

Children's Day in Hong Kong, Taiwan on April 4
;

Youth Day in Angola on April 14
;

Black Day on April 14
(South Korea, Japan, Taiwan. An unofficial holiday celebrated annually by single people - unmarried or unmarried people);

International Day of Youth Solidarity in the Struggle Against Colonialism, for a Peaceful Existence on April 24
;
National Youth Day in Fiji on May 4
;

Youth Day in China on May 4
;

Literary Day in Republic of China on May 4