Serfs Emancipation Day in Tibet
Serfs Emancipation Day in Tibet is held on March 28. Day of the liberation of Tibetans from serfdom in China, Tibet. This event in the third decade of the month March is annual.
Help us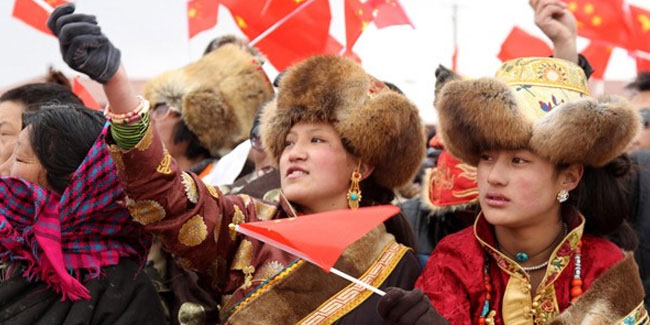 The serfdom in Tibet controversy is a prolonged public disagreement over the extent and nature of serfdom in Tibet prior to the annexation of Tibet into the People's Republic of China in 1951.
On March 28, 1959, the central government announced it would dissolve the aristocratic local government of Tibet and replace it with a preparatory committee for establishing the Tibet Autonomous Region. The move came after the central government foiled an armed rebellion staged by the Dalai Lama and his supporters, most of whom were slave owners attempting to maintain serfdom. "Serfs Emancipation Day" will take place every year on March 28.
Similar holidays and events, festivals and interesting facts

Emancipation Day or Día de la Abolición de la Esclavitud on March 22
(Puerto Rico);

National Coffee Day in China on April 1
;

World Party Day on April 3
;

Qingming Festival on April 4
(清明節 or 清明节 also known as Pure Brightness Festival or Tomb-sweeping Day);

World Day Against Child Slavery on April 16
;

Chinese Language Day in China on April 20
;

Navy Day in China on April 23