Constitution Day in Serbia
Constitution Day in Serbia is held on March 28. This event in the third decade of the month March is annual.
Help us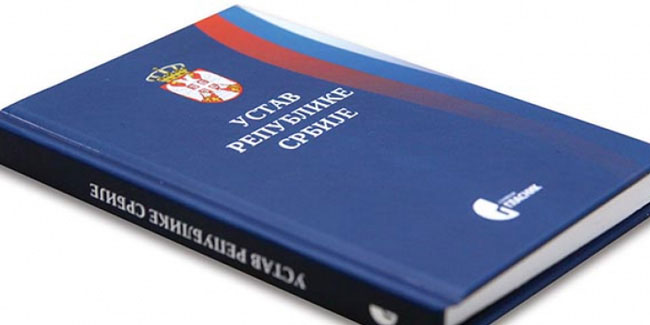 Republic of Serbia is a state of Serbian people and all citizens who live in it, based on the rule of law and social justice, principles of civil democracy, human and minority rights and freedoms, and commitment to European principles and values (Constitution of The Republic of Serbia, Article 1).
The current Constitution of the Republic of Serbia, also known as Mitrovdan Constitution was adopted in 2006, replacing the previous constitution dating from 1990. The proposed text of the constitution was adopted by the National Assembly on 30 September 2006 and put on referendum which was held on 28–29 October 2006. After 53.04% of the electorate supported the proposed constitution, it was officially adopted on 8 November 2006.
Serbia, February 15 (1835) - known locally as Dan državnosti.
Similar holidays and events, festivals and interesting facts

Day of National Unity, Constitution, Anthem and Flag in Italy on March 17
;

Constitution Day in Bolivia on April 9
;

Constitution Day in Kosovo on April 9
;

First Constitution Day and Lawyer's Day in Bulgaria on April 16
;

Holocaust Remembrance Day in Serbia on April 22
;

Constitution Day in Argentina, Latvia and Marshall Islands on May 1
;

Constitution Memorial Day in Japan on May 3
(憲法記念日);

Constitution Day in Poland on May 3