Sakura Blossom Holiday in Japan
Sakura Blossom Holiday in Japan is held on March 27. Usually, the blooms burst into colour between March and early April. This event in the third decade of the month March is annual.
Help us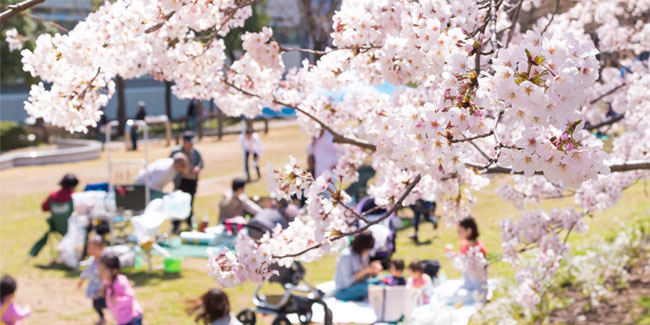 Cherry blossom, or sakura in Japanese, has been the subject of nationwide adoration since the Heian period, more than 1,000 years ago (794-1185). As springtime begins, the country waits patiently for the first flushes of pink.
The best places to see the blush-tinted blooms are in Maruyama Park, Mount Yishino, Himeji Castle and Fuji Five Lakes.
Cherry blossoms are Japan's national flower. Known as "sakura" in Japanese, these pale blooms are a symbol of more than just spring — they stand for renewal and hope. Picnicking beneath cherry blossom trees is a Japanese tradition. The century-old custom is known as "hanami," which means flower viewing. For many Japanese, the blooming of the cherry blossom trees symbolizes human life, transience and nobleness. The Japanese love to celebrate and cherish the cherry blossoms trees during the limited flowering period and many people hold 'flower watching' parties known as hanami.
Similar holidays and events, festivals and interesting facts

Broadcasting Day in Japan on March 22
(On March 22, 1925, Japan's first broadcaster took to the airwaves.);

Commemoration of Sen no Rikyū on March 28
(Schools of Japanese tea ceremony);

Miyako Odori in Japan on April 1
(The Miyako Odori or 都をどり is one of Japan's best Geisha events. It features a large number of Maiko and several Geiko from the Gion district of Kyoto);

Castle Day in Japan on April 6
(Shiro No Hi);

The first day of Takayama Spring Festival on April 14
(Takayama, Gifu, Japan);

Black Day on April 14
(South Korea, Japan, Taiwan. An unofficial holiday celebrated annually by single people - unmarried or unmarried people);

National Anime Day in Japan on April 15