International Taxi Driver Day
International Taxi Driver Day is held on March 22. It was on this day in 1907 that the first taxis appeared on the streets of London. This event in the third decade of the month March is annual.
Help us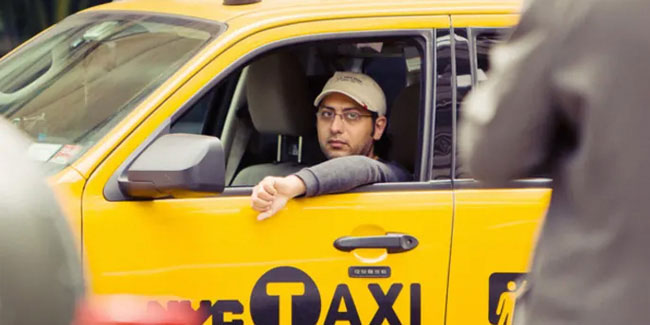 Whilst one might expect the word taximeter to derive from the word taxi, it's actually the other way around! By 1907, the word "taxicab" was being used to refer to the vehicles we know and love today, which eventually was shortened to just taxi and cab.
Though taxis roam across the country, the vast majority of drivers out there are male. Being a taxi driver means often finding lost items inside your cab at some point. Commonly lost items include smartphones, wallets, maybe the occasional toy.
Telling the story of a cabbie who slowly loses his mind – he's the rain that will "come and wash the scum off the streets" of 1970s New York – Martin Scorsese's Taxi Driver is regularly discussed as one of the greatest films of all time. Robert De Niro obtained a real taxi driver's licence whilst researching his role.
Similar holidays and events, festivals and interesting facts

International Colour Day on March 21
(The adoption of an international day of colour was proposed in 2008 by the Portuguese Color Association, whose president, Maria Joao Durao, presented the idea to the International Colour Association. The proposal was agreed in 2009 among the members of this society, which is composed of national associations and members representing more than 30 countries);

World Planting Day on March 21
;

World Office Storage Day on March 21
;

World Puppetry Day on March 21
;

Education Freedom Day on March 21
(The first Education Freedom Day was observed on January 17, 2013. The date, however, had to later be changed due to incompatibilities with local holidays such as Chinese New Year and summer holidays when schools are closed. Presently it is observed in March. In 2016, EFD was observed on March 21. Event organization is handled by DFF and volunteers around the world. Volunteers are encouraged to organize events that benefit local educational communities);

Single Parent's Day on March 21
;

International Goof Off Day on March 22
;

International OK Day on March 23
;

World Maths Day on March 23
(date for 2024);

World Bear Day on March 23