Flag Day in Aruba
Flag Day in Aruba is held on March 18. This event in the second decade of the month March is annual.
Help us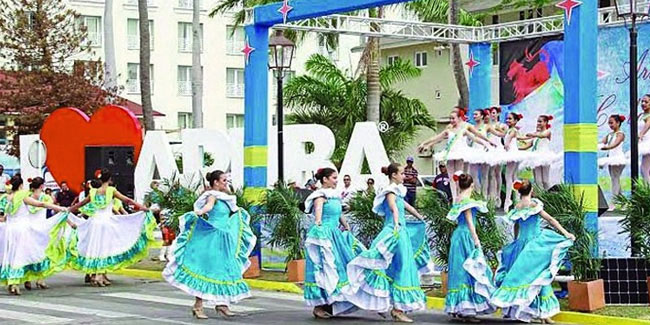 Aruba's national flag was officially adopted on March 18, 1976, along with the official anthem "Aruba Dushi Tera". The authors of the anthem are Juan Chabaya Lampe (lyrics) and Rufo Weffer (music).
The symbols on the flag of Aruba consist of a red star and two yellow stripes. The red star represents the four points of the compass, with the island having drawn people from around the world. The star also represents the island itself, surrounded by the beautiful blue sea.
Each of the four colours of the flag of Aruba has significance. The Blue represents the sea that surrounds Aruba. Yellow is the colour of abundance, representing the island's past and its industries of gold, aloe and oil. Red is for the love each Aruban has for the country and the ancient Brazilwood industry and White symbolises the snow-white beaches as well as the purity of the hearts of Aruba's people, who strive for justice, order and liberty.
Similar holidays and events, festivals and interesting facts

Mexico Flag Day on February 24
;

Slovenia Flag Day on April 7
;

Flag Day in American Samoa on April 17
;

Flag Day in the Faroe Islands on April 25
;

National Flag Day in Swaziland on April 25
;

Moldova Flag Day on April 27
;

Flag Day in Poland on May 2
(Rzeczypospolitej Polskiej)