White Day in Japan
White Day in Japan is held on March 14. Also South Korea, Vietnam, Taiwan, Hong Kong, Malaysia and China on March 14, one month after Valentine's Day - ホワイトデ. This event in the second decade of the month March is annual.
Help us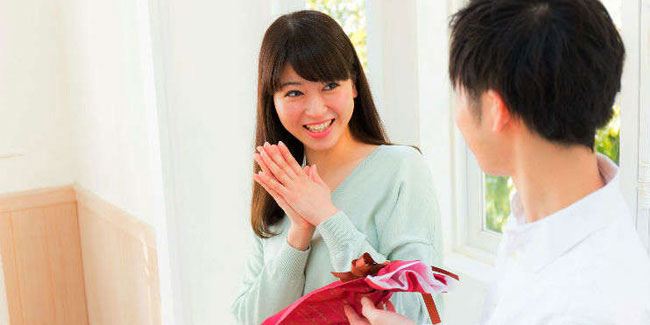 White Day is celebrated annually on March 14, one month after Valentine's Day, when people give reciprocal gifts to those who gave them gifts received on Valentine's Day. It began in Japan in 1978; since then, its observance has spread to several other Asian nations. An executive had read a letter in a women's magazine lamenting the fact that men receive chocolate from women on Valentine's Day, but women are not returned the favor.
There was another gauge for responses among men based on the type of confectionary that was given – marshmallows mean dislike, cookies mean "let's just be friends", macaroons mean "you're a special friend" and hard candy means "I like you". However, it is not uncommon for the Japanese to be unaware of what each means.
Similar holidays and events, festivals and interesting facts

Arbor Day in China on March 12
;

Arbor Day in Taiwan on March 12
;

China Flower Festival on March 15
;

Serfs Emancipation Day in Tibet on March 28
(Day of the liberation of Tibetans from serfdom in China, Tibet);

Youth Day in Taiwan on March 29
;

Engineer's Day in Korea on March 30
;

National Coffee Day in China on April 1