Epilepsy Day in Poland
Epilepsy Day in Poland is held on February 14. It was launched on 14th 2009 in the form of an event in Warsaw. This event in the second decade of the month February is annual.
Help us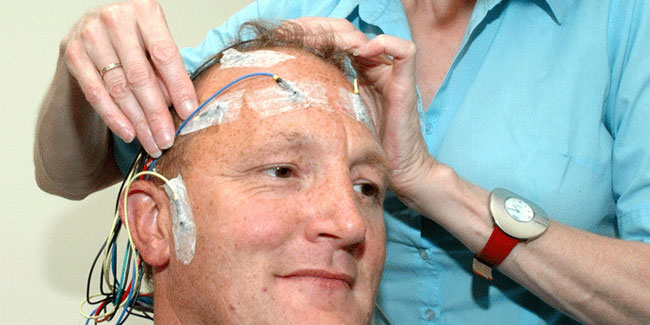 On February 14, Poles celebrate not only Valentine's Day, but also Epilepsy Day. St. Valentine is the patron saint of lovers and people suffering from epilepsy, i.e. St. Valentine's Disease. It is the most common disease of the brain. About 400,000 Poles suffer from it. Few people know that Ludwig van Beethoven, Fyodor Dostoyevsky, George Byron, Graham Greene, Julius Caesar and Napoleon Bonaparte also suffered from this unpleasant affliction.
Epilepsy is characterized by the occurrence of so-called epileptic seizures, which involve the sudden onset of a set of somatic symptoms. Classic symptoms include body tensing, arching, convulsions, jawbone, salivation, involuntary urination, and loss of consciousness. A typical attack lasts about three minutes. In addition to the most common symptoms, it is very common to find partial symptoms or atypical symptoms, e.g. motor seizures (only trembling of the corner of the mouth, thumb), sensory seizures (only tingling of certain parts of the body), vegetative seizures (e.g. excessive saliva production), unconscious seizures (characterized only by a brief loss of consciousness).
Similar holidays and events, festivals and interesting facts

International Epilepsy Day on February 12
(every year on the second Monday of February people join together to celebrate IED);

Condom Week on February 12
(this week long event got itís start at the University of California, Berkley in the 1970ís);

Pregnancy Awareness Week in South Africa on February 12
;

European Epilepsy Day on February 12
;

Sexual and Reproductive Health Awareness Day on February 12
(Canada);

Donor Day or Organ Donor Day on February 14
;

International Heart Awareness Day on February 14
;

Operating Nurse International Day on February 15
(since 2009)