Day of help to forest animals in Poland
Day of help to forest animals in Poland is held on February 11. This event in the second decade of the month February is annual.
Help us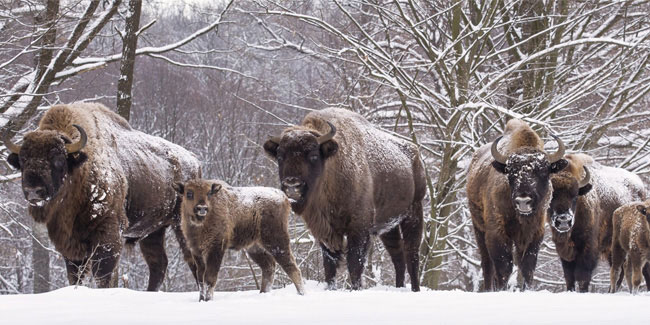 According to the Polish Environmental Protection Agency, "Cold and snowy winters are a difficult time for wild animals. The thick layer of snow and ice makes it difficult for them to access natural food and water. In such situations, people can come to the rescue, but it is important that this help is given in the right way." Meanwhile, this year's winter, like the winters of recent years, is one of the warmest on record.
On February 11, Poles celebrate Forest Animal Relief Day (Dzień Dokarmiania Zwierzyny Leśnej). It's a good opportunity to think about what kind of help we can give to wild animals and whether such help is needed at all. It is a great opportunity to learn how wild animals cope with getting food in winter and whether they need human help to survive it.
Similar holidays and events, festivals and interesting facts

World Marine Mammal Protection Day and World Whale Day on February 9
(is celebrated since 1986);

Westminster Dog Show at Madison Square Garden on February 11
(February 11-12);

National Pet Theft Awareness Day in US on February 14
;

Hippo Day on February 15
;

National Justice for Animals Week in USA on February 18
;
Love Your Pet Day on February 20
;

World Cat Day on February 20