St. Sava's or Savindan Day in Serbia & Bosnia and Herzegovina
St. Sava's or Savindan Day in Serbia & Bosnia and Herzegovina is held on January 27. Means school "glory," celebrated as School Day. This event in the third decade of the month January is annual.
Help us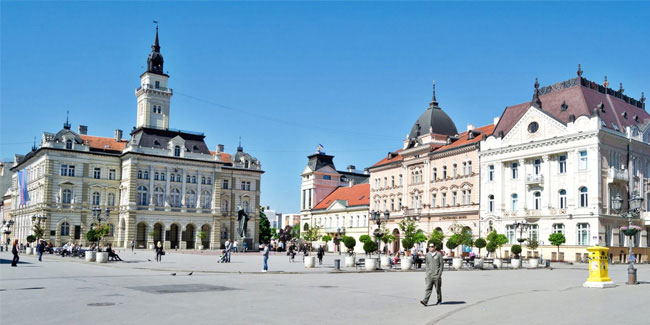 St. Sava is the youngest son of Stefan Nemanja, baptized as Rastko Nemanjić, and when he became a monk, he took name Sava. His most important mission, Sava did in 1219 in Nikea when he finagled for Serbian Orthodox Church to become autocephalous.
One of the biggest temple and family holidays marked by the Orthodox Church and its believers is Savindan or St. Sava's Day. This date is celebrated by many tradespeople, and St. Sava is also pronounced as schools' patron Saint. Because of that, this day is dedicated to the Serbian Saint and numerous plays are organized around educational institutions.
The Day when St. Sava passed away, the church established it as a day when a memory of a character, life and works of the first Serbian archbishop will be marked. In the beginning of 19th century, the anthem to the establisher of independent Serbian Orthodox Church was sung, and he was pronounced a schools' patron Saint by Sovjet Knjažestva Srbskog in January, 1840.
Similar holidays and events, festivals and interesting facts

Republic Day of Serbia on January 9
;
1835 – The first constitutional law in modern Serbia is adopted. on February 15;

Nation Day in Serbia on February 15
(Day of the First Serbian Uprising);

Bosnia and Herzegovina Independence Day on March 1
(celebrates the independence of Bosnia and Herzegovina from Socialist Federal Republic of Yugoslavia in 1992);

Mother's Day in Albania on March 8
(also Afghanistan, Azerbaijan, Bosnia and Herzegovina, Bulgaria, Burundi, Burkina Faso, Kosovo, Laos, Macedonia, Moldova, Montenegro, Serbia, Tajikistan, Uzbekistan);

Constitution Day in Serbia on March 28
;

Holocaust Remembrance Day in Serbia on April 22