Martyrs' Day in Azerbaijan
Martyrs' Day in Azerbaijan is held on January 20. This event in the second decade of the month January is annual.
Help us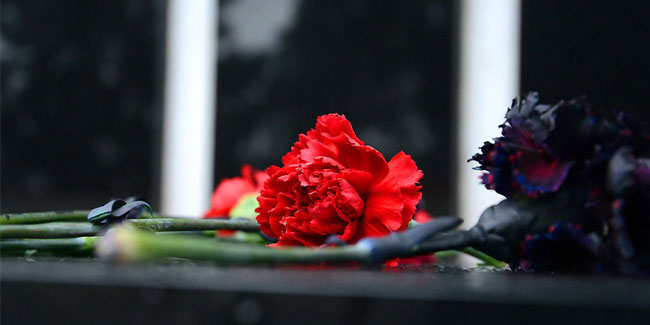 The events that led to the tragedy of 1990 date back to 1987, when attempts to annex the Nagorno-Karabakh to Armenia and another wave of the expulsion of Azerbaijanis from their historical villages in Armenia were gaining momentum.
On the night of January 19-20, under direct instructions from Mikhail Gorbachev, the then General Secretary of the Central Committee of the Communist Party of the Soviet Union, military units from the USSR Ministry of Defense, State Security Committee and Ministry of Internal Affairs entered Baku and nearby regions, massacring the civilian population using heavy military equipment and other various forms of weaponry.
The Soviet army deployed a large contingent of special and internal troops in Baku who displayed unprecedented cruelty against the peaceful population. The army had brutally killed 82 civilians and severely wounded 20 others until a curfew was announced.
The victims of the tragic events of 1990 are symbolically named "20 January martyrs".
The people of Azerbaijan continue to hold the memories of the martyrs dear to their hearts. On January 20 of each year, thousands of people visit the Alley of Martyrs to pay their tributes by laying flowers, say prayers for the victims and express their condemnation of the perpetrators of the tragedy. Each year at midday on January 20, a nationwide moment of silence is observed to commemorate January 20 martyrs. Ships, cars, and trains sound sirens throughout the country, commemorative events are held in all cities and towns, and the national flag is lowered on all buildings.
Similar holidays and events, festivals and interesting facts

International Solidarity Day of Azerbaijanis on December 31
(Day of Solidarity of Azerbaijanis around the world);

Day of Azerbaijani customs on January 30
;

Azerbaijan Youth Day on February 2
;

Day of Revenue Service in Azerbaijan on February 11
;

Day of Remembrance for Victims of Khojaly Massacre in Azerbaijan on February 26
;

Day of Physical Culture and Sport in Azerbaijan on March 5
;

Mother's Day in Albania on March 8
(also Afghanistan, Azerbaijan, Bosnia and Herzegovina, Bulgaria, Burundi, Burkina Faso, Kosovo, Laos, Macedonia, Moldova, Montenegro, Serbia, Tajikistan, Uzbekistan)