Grenada Independence Day
Grenada Independence Day is held on February 7. It is celebrates the independence of Grenada from the United Kingdom in 1974. This event in the first decade of the month February is annual.
Help us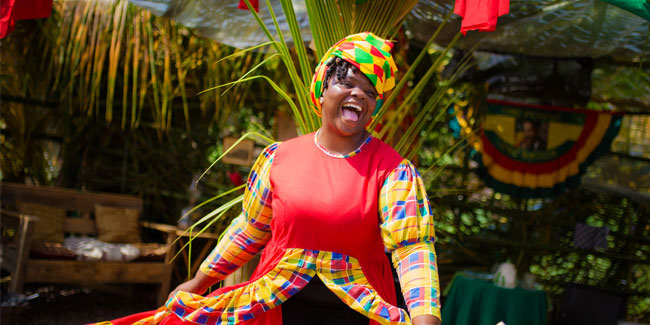 Grenada achieved its independence 48 years ago, on February 7, 1974, and today is known for its variety of natural parks. Grenada produces many spices and therefore is also called "Island of Spice", this is known for its nutmeg, cinnamon, and vanilla as well as for cocoa.
Oildown is Grenada's national dish. This savory one-pot meal is usually prepared once a week or during anniversary of Independence celebrations across the island. The most essential ingredients are coconut milk, turmeric, breadfruit, and callaloo and you can add any meat, seafood or just stick with vegetables.
Grenada boasts of having the world's first underwater sculpture park. The Moliniere underwater sculpture park is a fascinating compilation of over 65 human sculptures on the ocean. These works of art can be found be viewed by snorkeling, scuba diving or through clear glass bottom boats.
Similar holidays and events, festivals and interesting facts

Boxing Day on December 26
(Belgium, Fiji, The Bahamas, Guyana, Trinidad and Tobago, Samoa...);

Grenada Revolution Day on March 13
(In 1979, the socialist New Jewel Movement had overthrown the corrupt and unpopular dictator Eric Gairy in an almost bloodless coup. For years, Gairy ruled through fear.);

Easter in Western Christianity on March 31
(Første påskedag in Norway);

Easter Monday on April 1
(Påskedag in Norway);

St. Mark's Day on April 25
;

Mother's Day on May 12
(Anguilla, Antigua and Barbuda, Aruba, Australia, Austria, Bahamas, Bangladesh, Barbados, Belgium, Belize, Bermuda, Bhutan, Bonaire, Botswana, Brazil, Brunei, Canada, Cambodia, Cayman Islands, Central African Republic, Chad, Chile, China, Colombia, Congo, Dem. Rep., Congo, Rep., Cote d'Ivoire, Croatia, Cuba, Curaçao, Cyprus, Czech Republic, Denmark, Dominica, Ecuador, Equatorial Guinea, Estonia, Ethiopia, Faroe Islands, Fiji, Finland, Germany, Gabon, Gambia, Greenland, Ghana, Greece, Grenada, Guyana, Honduras, Hong Kong, Iceland, India, Italy, Jamaica, Japan, Kenya, Latvia, Liberia, Liechtenstein, Macau, Malaysia, Malta, Myanmar, Namibia, Netherlands, New Zealand, Pakistan, Papua New Guinea, Peru, Philippines, Puerto Rico, Saint Kitts and Nevis, Saint Lucia, Saint Vincent and the Grenadines, Samoa, Singapore, Sint Maarten, Slovakia, South Africa, Sri Lanka, Suriname, Switzerland, Taiwan, Tanzania, Tonga, Trinidad and Tobago, Turkey, Uganda, Ukraine, United States, Uruguay, Vietnam, Venezuela, Zambia, Zimbabwe);

Whit Monday on May 29
(celebrated on the day after Pentecost)