Second day of Christmas
Second day of Christmas is held on December 26. Western Christianity. Public holiday in the Netherlands, Poland, Norway. This event in the third decade of the month December is annual.
Help us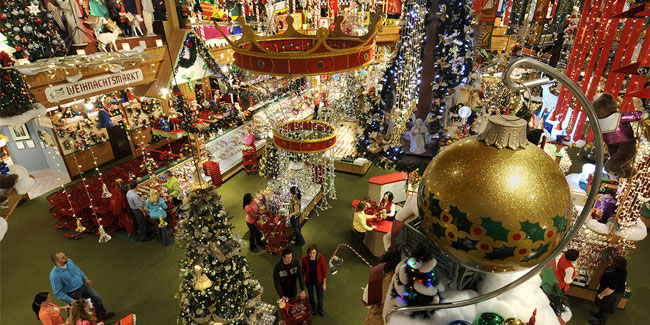 It is an official holiday in many countries, and Catholics use the day to honor St Stephen, who was martyred in 36 A.D. In some Western ecclesiastical traditions, "Christmas Day" is considered the "First Day of Christmas" and the Twelve Days are 25 December to 5 January, inclusive, with 6 January being a "thirteenth day" in some traditions and languages. In 567, the Council of Tours "proclaimed the twelve days from Christmas to Epiphany (traditionally 6 January) as a sacred and festive season, and established the duty of Advent fasting in preparation for the feast."
Day of Goodwill Saint Stephen's Day (concurrent) Second Day of Christmastide.
Similar holidays and events, festivals and interesting facts

Christmas Eve in Austria, Denmark, Norway, Sweden, and Botswana on December 24
;

St. Stephen's Day on December 26
(public holiday in Alsace, Austria, Andorra, Catalonia, Croatia, the Czech Republic, Germany, Hong Kong, Italy, Ireland, Luxembourg, Poland, Slovakia and Switzerland);

Boxing Day on December 26
(Belgium, Fiji, The Bahamas, Guyana, Trinidad and Tobago, Samoa...);

Sylwester in Poland on December 31
(In many countries, New Year's Eve is celebrated at evening social gatherings, where many people dance, eat, drink alcoholic beverages, and watch or light fireworks to mark the new year);

The Twelfth day of Christmas and the Twelfth Night of Christmas on January 5
(Western Christianity);

St. Knuts Day in Norway and Sweden on January 13
(the 20th and last day of the Christmas season);

National Tulip Day in Netherlands on January 20
(The third Saturday of January)