Father's day in Bulgaria
Father's day in Bulgaria is held on December 26. This event in the third decade of the month December is annual.
Help us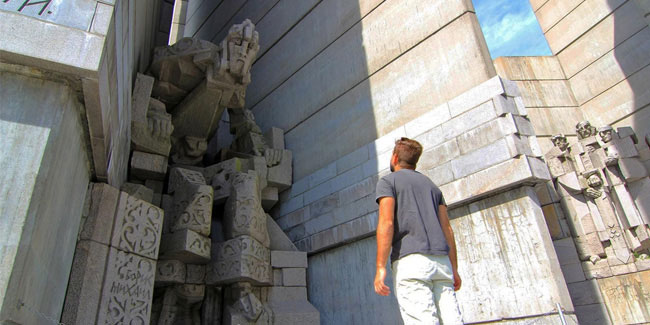 Father's Day is a holiday that celebrates fatherhood and male parenting, just as Mother's Day celebrates motherhood. Usually on this day gifts are made to fathers and the family celebrates together during the day. Father's Day is celebrated differently in different countries and on different dates as seen below.
Father's Day exists almost everywhere in the world to honor and glorify fathers and fathers-to-be. According to Catholic tradition, the holiday is celebrated on the day of St. St. Joseph the Confessor - March 19, but in most countries Father's Day is a secular holiday.
On the church feast, the Council of the Blessed Virgin Mary, the day after Christmas, December 26, the memory of St. Joseph, St. King David, and St. Peter is celebrated. Jacob. The day was declared an official holiday by the XXXVI National Assembly on December 10, 1991. According to the decision of the Second National General Assembly of the "We Women for Dignity and Equality" Union (March 28, 1997), the church feast of St. Joseph the Oblate, is celebrated as a Father's Day. It was first celebrated in 1997.
Similar holidays and events, festivals and interesting facts

World Romani Language Day on November 5
;

St. Stephen's Day on December 26
(public holiday in Alsace, Austria, Andorra, Catalonia, Croatia, the Czech Republic, Germany, Hong Kong, Italy, Ireland, Luxembourg, Poland, Slovakia and Switzerland);

Commemoration Day of the Victims of Communism in Bulgaria on February 1
(since 2011);

Holiday of wine-growers or St. Trifon's Day in Bulgaria on February 14
(known as St. Trifon Zarezan - Trifon the Pruner);

Memorial Day of Vasil Levsky in Bulgaria on February 19
(1873);

Liberation Day in Bulgaria on March 3
;

Mother's Day in Albania on March 8
(also Afghanistan, Azerbaijan, Bosnia and Herzegovina, Bulgaria, Burundi, Burkina Faso, Kosovo, Laos, Macedonia, Moldova, Montenegro, Serbia, Tajikistan, Uzbekistan)