Sami National Day
Sami National Day is held on February 6. Russia, Finland, Norway and Sweden. This event in the first decade of the month February is annual.
Help us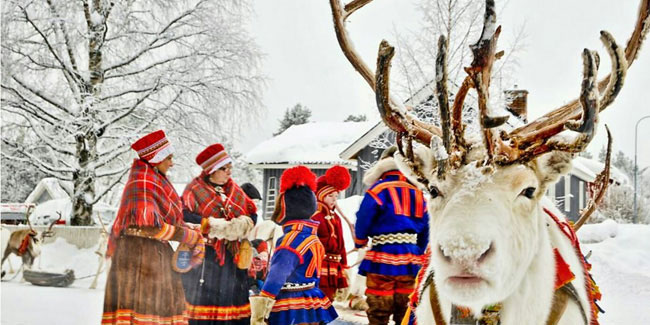 According to the comparative linguist Ante Aikio, the Sami proto-language developed in South Finland or in Karelia around 2000–2500 years ago, spreading then to northern Fennoscandia.
The Sámi are best known for reindeer herding. Reindeer meat is used for cooking, leather and fur is used to make shoes and clothing, and antlers and bones make useful tools and decorative objects. The Sámi are also skilled fishers and sheep herders.
Yoik/joik is a feature of Sami musical tradition. Yoiks are song-chants and are traditionally sung a cappella, usually sung slowly and deep in the throat. Reindeer herding is a strong part of the Sami culture and ancestry. Today, this practice is legally protected as an exclusive Sami livelihood in Norway and Sweden.
Similar holidays and events, festivals and interesting facts

Spouse's Day in Russia on January 19
;

Day of Medical Assistant in Russia on February 21
;
Day of formation of the duty units of the Ministry of Internal Affairs of Russia on March 28;

Yuri's Night or Cosmonautics Day in Russia on April 12
(Commemoration of first human in space by Yuri Gagarin. International observance);

Day of Mologa on April 14
(Yaroslavl Oblast, Russia);

Chief Accountant Day in Russia on April 21
;

Days of protection from environmental hazards in Russia on April 22