Thailand Constitution Day
Thailand Constitution Day is held on December 10. This event in the first decade of the month December is annual.
Help us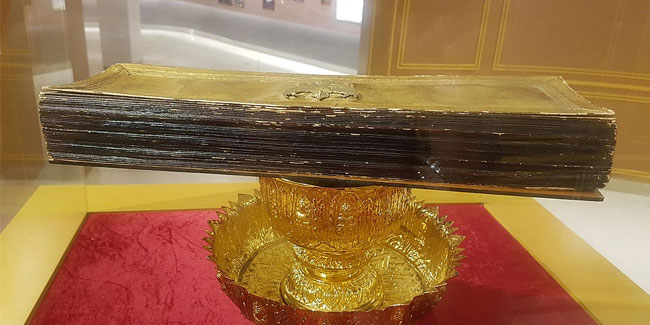 Thailand has had 20 constitutions and charters since the overthrow of absolute monarchy in 1932. Falling just a few days after fatherís day, the socially significant holiday that also remebers the birthday of the late King Bhumibol, it is a welcome holiday for those in Thailand and often enables people to take an extended break by taking only one or two days off work between the two holidays.
Many of the redrafted versions, from which the authority to implement all other laws is based, have been adopted following military coups, including the current administration, which introduced its version on April 6th 2017. The one constant has been that all the changes are a variation of a constitutional monarchy. This constant of the monarchy during times of great change reflects the respect and admiration that the Thai people have for their monarchy.
Similar holidays and events, festivals and interesting facts

Romania Constitution Day on December 8
;

Uzbekistan Constitution Day on December 8
;

Taiwan Constitution Day on December 25
;

Constitution Day in North Korea on December 27
;

Constitution Day in Ireland on December 29
;

Mongolia Constitution Day on January 13
;

Gibraltar Constitution Day on January 29
(commemorates the constitution that came into force in January 2007. Gibraltar is a British overseas territory at the southern tip of the Iberian Peninsula)