Day of Finnish Music
Day of Finnish Music is held on December 8. Finland. This event in the first decade of the month December is annual.
Help us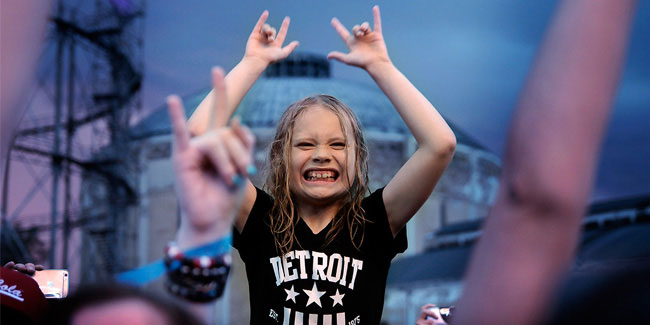 The Hämeenlinna National Culture Association started to promote a flag day for Sibelius and Finnish music in 2004, at the suggestion of Kaija Lehmuskallio. The most natural alternative date was considered to be Sibelius' birthday on 8 December.
A letter in the form of a citizens' initiative was submitted to the Ministry of the Interior. The initiative was supported by the cities of Hämeenlinna and Järvenpää and numerous associations and communities.
The Ministry of the Interior issued a recommendation on flagging in 2005, the 140th anniversary of Sibelius' birth. At the same time, the Ministry was seeking views on making the day a general flag-raising day, as new flag-raising days need to be accepted by the general public.
The flagging order was repeated in subsequent years and its implementation was monitored. In 2007, the Ministry concluded that the flag had gained general and sufficiently wide acceptance and made a proposal to the Helsinki Almanac Office to mark 8 December as a flag day in the calendar.
A flag day for Finnish music had also been proposed in the music circles. The date proposed was 11 March, the date of the foundation of the Helsingfors Musikförening, the association that founded the present Sibelius Academy. The proposers did not want to link the music day to a specific person.
The uncertainty of the situation and the fear of inflation of the flag days delayed the decision of the Almanac Office. The decision was finally taken after a period of clarification, and Sibelius and Finnish music were given their own flag day from 2011.
Similar holidays and events, festivals and interesting facts

Baroque Pride Day on December 7
;

World Techno Day on December 9
(Juan Atkins was born on Dec 9, 1962, and was part of the Belleville Three, so named because of their time together in Belleville, Michigan);

National Tango Day in Argentina on December 11
;

Dance of Los Mantudos Day in honor of Our Lady of Guadalupe in León, Nicaragua on December 12
;

Violin Day on December 13
;

International Rush Day on December 21
(unofficial celebration of fans of the musical group);

Takanakuy on December 25
(Chumbivilcas Province, Peru)