St Nicholas Day
St Nicholas Day is held on December 6. International. The St. Nicholas/Santa Claus leaves little presents in children's shoesl. This event in the first decade of the month December is annual.
Help us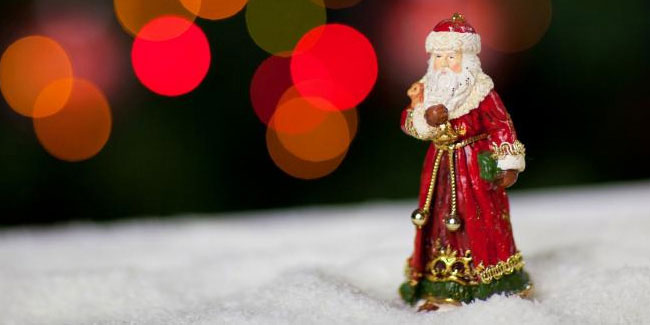 Saint Nicholas of Myra (Santa Claus) was a Christian bishop with Greek origin. Nicholas was born around 280 A.D. in Patara, in modern-day Turkey. Although very little is known factually about him, since the earliest writing mentioning him come from centuries after his death, there are certain things we know about this famous figure. He was an early Christian bishop in the city of Myra. When Christians were persecuted under the rule of Emperor Diocletian, St Nicholas was imprisoned for a while, but then got released. There are a number of miracles and legends about him.
Saint Nicholas was known for his generosity and kindness, which gave rise to legends of miracles he performed for the poor and unhappy. As a result of this reputation, devotion to Nicholas extended to all parts of Europe.
Similar holidays and events, festivals and interesting facts

Children's Day in Suriname on December 5
;

Krampusnacht in Austria on December 5
;

International Day for the Dignity of Child and Adolescent Workers on December 9
;

International Radio and Television Day for Children on December 10
;

Children's Day in South Sudan and Sudan on December 23
;

Children's Day in Cameroon on December 25
(also Central African Republic, Chad, Equatorial Guinea, Democratic Republic of the Congo, Gabon, Republic of Congo);

Global Family Day on January 1
(is grew out of the UN Millennium Day celebration, which included the distribution of the 1996 children's book One Day at a Time)