Discovery Day in Haiti and Dominican Republic
Discovery Day in Haiti and Dominican Republic is held on December 5. This event in the first decade of the month December is annual.
Help us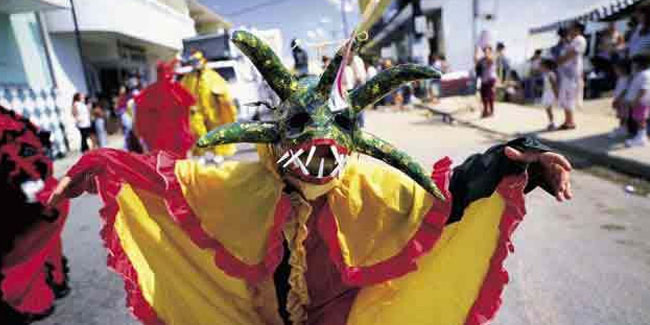 "A people without memory is a people without a future", said Aimé Césaire. After a long voyage that began on August 3, 1492, Christopher Columbus and the crew of his three caravels sighted the northwest coast of Haiti.
On December 5, 1492, the famous navigator landed on the island of Haiti, which he named Hispaniola. At that time, the natives called it Ayiti, Quisqueya or Bohio.
Columbus arrived in The Bahamas on October 12, 1492. He then reached the island of Hispaniola — now made up of Haiti and the Dominican Republic — on December 5 of the same year.
Christopher Columbus even spent Christmas there, and the Spaniards began to exploit gold there. Estimated at about 100,000 people, the indigenous population was enslaved. But affected by the diseases "imported" by the Europeans, the mistreatment, the Amerindian population disappeared in a few decades.
Similar holidays and events, festivals and interesting facts

Dessalines Day in Haiti on October 17
(Jean-Jacques Dessalines was born September 20, 1758 in Guinea, the date and place of his assassination was October 17, 1806 in Port-au-Prince, Republic of Haiti. Jean-Jacques Dessalines was the founder of an independent Haitian state and was Haiti's first ruler and national hero);

Ancestry Day on January 2
(Haiti);

Flag and Universities Day in Haiti on May 18
;

Children's Day in Haiti on June 11
(Held on the second Sunday in June);

Father's Day in Haiti on June 25
(Fête des peres is celebrated on the last Sunday of June);

Fumigator's Day in the Dominican Republic on November 29
;

Latin American Day for the Fight Against Oral Cancer on December 5
;

National Volunteer Day in the Dominican Republic on December 5
;

International Emo Day on December 19