Day of the Armed Struggle or Liberation Movement Day in Angola
Day of the Armed Struggle or Liberation Movement Day in Angola is held on February 4. To commemorate the day in 1961 when Angolan MPLA (People's Movement for the Liberation of Angola) forces assaulted a prison house in Luanda and freed independence leaders who were incarcerated there. This event in the first decade of the month February is annual.
Help us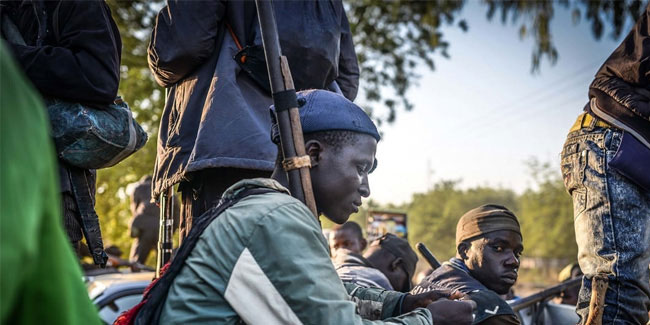 The Angolan War of Independence, also known as the Armed Struggle for National Liberation, was an armed conflict between the Angolan independence forces - UPA/FNLA, MPLA and, from 1966, UNITA - and the Armed Forces of Portugal. In Angola's view, the war began on February 4, 1961, when a group of about 200 Angolans, supposedly linked to the MPLA, attacked the Military Reclusion House in Luanda, the 7th Police Station Jail, the CTT headquarters and the National Broadcasting Station of Angola However, for Portugal and the FNLA, the date is March 15 of the same year, the date of the massacre of Holden Roberto's forces, the UPA, in northern Angola. The war would continue for another 13 years, ending with a ceasefire in June (with UNITA) and October (with the FNLA and MPLA) of 1974. The independence of Angola was established on January 15th 1975, with the signature of the Alvor Accord between the four intervening parties in the conflict: the Portuguese government, FNLA, MPLA and UNITA. The independence and the passing of sovereignty was set for November 11th of that year.
Similar holidays and events, festivals and interesting facts

Day of the Fallen against the Colonial Repression on January 4
(Angola);

Carnival in Angola on February 13
(The main day of Carnival season is a public holiday in Angola, falling on the Tuesday before Ash Wednesday);

Saint Joseph's Day or Father's Day on March 19
(in Andorra, Angola, Spain, Portugal, Italy, Switzerland, Honduras, and Bolivia);

Southern Africa Liberation Day on March 23
;

Victory Day in Angola on March 27
;

Peace Day in Angola on April 4
(The date commemorates the end of the nearly 30-year-long Angolan Civil War);

Youth Day in Angola on April 14