Teachers' Day in Indonesia
Teachers' Day in Indonesia is held on November 25. Hari Guru. This event in the third decade of the month November is annual.
Help us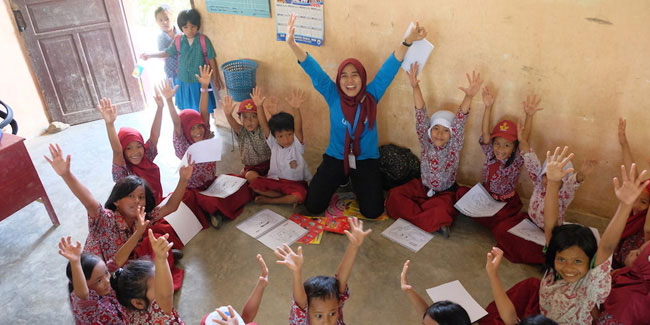 This is a moment when Indonesian people return to remembering the role of teachers in education and giving awards to teachers in Indonesia. The commemoration of National Teacher's Day was established by Presidential Decree No. 78 of 1994, stipulating that PGRI's birthday on November 25 was National Teacher's Day, and is always celebrated every year. The Association of Teachers of the Republic of Indonesia or PGRI itself was born on November 25, 1945.
Since 1947 up to 2017, Indonesia has changed the curriculum 9 times. Indonesia has applied 10 curriculum. The data from Ministry Education and Culture of Indonesia shows that 1,3 million from the total of 1,6 million of teachers Indonesia got the score under 60 for the rate of the score 0-100. The test was done for all of teachers who come from all of regions and level of schools in Indonesia. Based on Teacher Employment & Deployment data, the distribution of the teachers in Indonesia also doesn't spread well. It shows that 66% of the schools in the remote area lacks of teachers. Meanwhile the rate for the lack of teachers at city area is just 21 %.
Similar holidays and events, festivals and interesting facts

Teachers' Day in Turkey on November 24
;
Teacher's Day in Spain on November 27
(Día del Maestro);

Teachers' Day in Panama on December 1
;

National Inclusive Schools Week in USA on December 4
(is an annual event which is held each year during the first full week in December. Since 2001);

Venezuela University Teachers' Day on December 5
;

Teacher's and Student's Day in Gáldar on December 7
;

Nusantara Day on December 13
(Indonesia)