Repudiation Day
Repudiation Day is held on November 23. Frederick County, Maryland, United States. This event in the third decade of the month November is annual.
Help us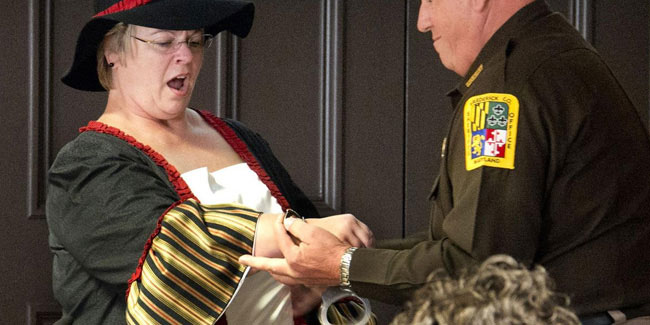 Each year, the Frederick Chapter of the National Society of the Daughters of the American Revolution hosts a tea party to celebrate Repudiation Day. Tea and crumpets are served, and the Clerk of the Court reads the original proclamation passed by the judges and the Maryland Provincial Assembly in November 1765. The late Judge Edward Delaplaine described the day, Nov. 23, 1765, as a landmark event.
The Maryland Manual states on page 329 that the General Assembly of 1894 made November 23 a bank half-holiday in Frederick County, under the title of "Repudiation Day," in commemoration of the repudiation of the Stamp Act in 1765.
In 1765, the judges of Frederick County became the first to repudiate the British Stamp Act, a tax which was designed to cover the costs of keeping British troops in the American colonies.
Similar holidays and events, festivals and interesting facts

National Cranberry Relish Day in USA on November 22
;

National Start Your Own Country Day in US on November 22
(is observed next on Friday, November 22nd, 2019. It has been observed annually on November 22nd since 1939);

National Cashew Day and National Espresso Day in US on November 23
;

National Day of Mourning in USA on November 23
(Held on the fourth Thursday of November);

National Sardines Day in USA on November 24
;

Sinkie Day in United States on November 24
(Day after Thanksgiving);

Evacuation Day in New York on November 25
(New York City, New York, United States);

National Cranberry Day in USA on November 25
(Celebrated on the fourth Saturday of November);

National Parfait Day and National "Eat with a Friend" Day in USA on November 25