The Philippines Constitution Day
The Philippines Constitution Day is held on February 2. This event in the first decade of the month February is annual.
Help us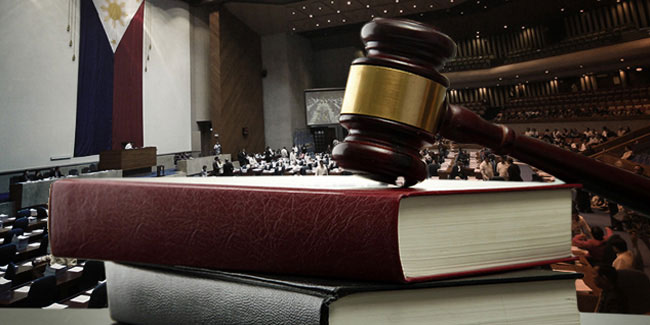 The Philippines has had 6 constitutions. The 5 constitutions started with the country's independence in 1898:
The 1899 Malolos Constitution (1899-1901)
The 1935 Constitution (1935-1943, 1945-1973)
The 1943 Constitution (1943-1945)
The 1973 Constitution (1973-1986)
The 1987 Constitution (1987-present)
The 1973 Constitution, according to former Aquino spokesman Teodoro Locsin Jr, was never ratified as the process conducted by then president Ferdinand Marcos Jr met strong opposition.
The Aquino government had 3 options with regard to the law of the land: To revert to the 1935 Constitution. But because Marcos abolished the bicameral legislature they had to resort to general elections; to retain the 1973 Constitution and be granted the power to make reforms. This was shot down by Aquino as "she did not want to derive legitimacy and power from the very institutions that she fought."; to start anew and break from the "vestiges of a disgraced dictatorship."
Similar holidays and events, festivals and interesting facts

Gibraltar Constitution Day on January 29
(commemorates the constitution that came into force in January 2007. Gibraltar is a British overseas territory at the southern tip of the Iberian Peninsula);

Mexico Constitution Day on February 5
(Celebrated in the country on the first Monday of February);

Constitution Day in Panama on March 1
;

Constitution Day in Andorra on March 14
;

Constitution Day in Belarus on March 15
;

Day of National Unity, Constitution, Anthem and Flag in Italy on March 17
;

Constitution Day in Serbia on March 28