National Tree Planting Day in Sri Lanka
National Tree Planting Day in Sri Lanka is held on November 15. This event in the second decade of the month November is annual.
Help us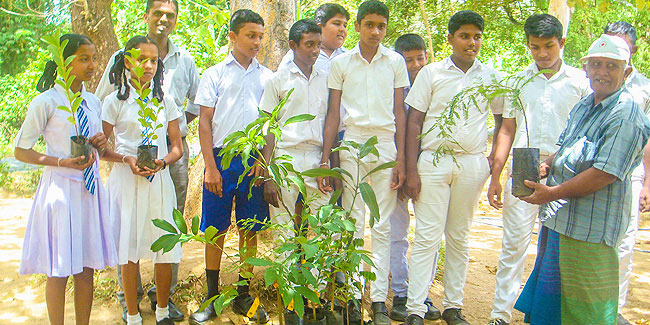 People throughout the country can pick on a day and call it a tree planting day. The tree planting season is a time for the government to remind its citizens of the need to plant, protect and manage trees. This is aimed at increasing the area covered by trees countrywide. In fact, it mentions 15 November as the National Tree Planting Day in Sri Lanka.
While Napoleon was ravaging Europe with his ambition in village in the Sierra de Gata lived a priest, don Ramón Vacas Roxo, which, according to the chronicles, convinced of the importance of trees for health, hygiene, decoration, nature, environment and customs, decides to plant trees and give a festive air.
After the Mass, and even coated with church ornaments, don Ramón, accompanied by clergies, teachers and a large number of neighbours, planted the first tree, a poplar, in the place known as Valley of the Ejido. Tree plantations continued by Arroyada and Fuente de la Mora.
Similar holidays and events, festivals and interesting facts