National Youth Day in East Timor
National Youth Day in East Timor is held on November 12. This event in the second decade of the month November is annual.
Help us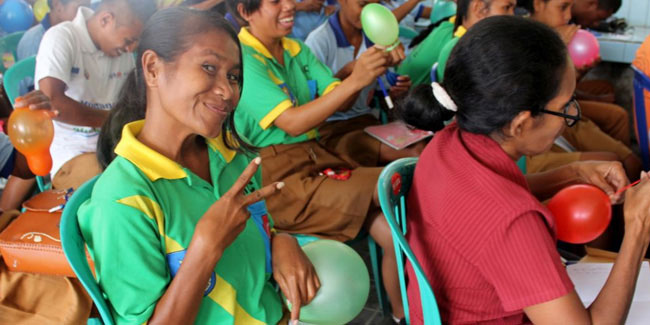 It is the youngest country in Asia, having gained independence in 2002. While many developed countries wrestle with fast-ageing populations, Timor-Leste is blessed with one of the world's youngest demographics. Forty-six percent of the East Timorese population is between 0 and 14 years old, children constitute almost half of the population and are the first victims of the high rate of poverty of the country. In fact, 73% of the population lives on less than two dollars a day (2010).
Young people make up most of the country's unemployed, sending many overseas, while needed skills go unmet at home.
One of the primary goals of the U.S. Government (USG) in Timor-Leste is to promote stability and to create conditions for this young country to emerge as a secure, democratic and prosperous state. To transform ways for Timorese youth to engage with authorities and communities to promote peace and reconciliation and nurture useful interpersonal skills.
Similar holidays and events, festivals and interesting facts

Mother's Day in East Timor on November 3
;

National Heroes Day in East Timor on December 7
;

National Youth Day in Albania on December 8
;

National Youth Day in India on January 12
;

Revolution and Youth Day in Tunisia on January 14
;

Street Children's Day in Austria on January 31
;

National Youth Day in the Dominican Republic on January 31