Heir to the Throne's Birthday in Tuvalu
Heir to the Throne's Birthday in Tuvalu is held on November 13. Date for 2023. Celebrated on the second Monday in November. This event in the second decade of the month November is annual.
Help us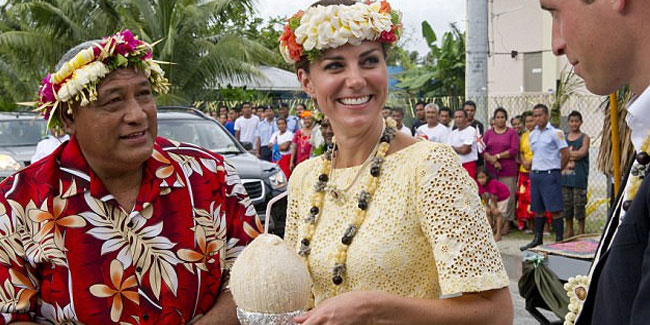 The islands of Tuvalu are midway between Hawaii and Australia. You can see the main island, Fongafale, in a day, but one of the highlights is getting to know the people who live here and tasting the Chinese style food.
Tuvalu is a parliamentary democracy and Commonwealth realm with Elizabeth II as Queen of Tuvalu. Since the Queen resides in the United Kingdom, she is represented in Tuvalu by a Governor General, whom she appoints upon the advice of the Prime Minister of Tuvalu. Referendums were carried out in 1986 and 2008 seeking to abolish the monarchy and establish Tuvalu as a republic, but in both occasions the monarchy was chosen by the electorate.
Charles, Prince of Wales, is the heir apparent to the British throne as the eldest son of Queen Elizabeth II and Prince Philip, Duke of Edinburgh. He has been heir apparent as well as Duke of Cornwall and Duke of Rothesay since 1952 and is both the oldest and the longest-serving heir apparent in British history.
Similar holidays and events, festivals and interesting facts

Prince of Wales Day in Tuvalu on November 12
;

Boxing Day on December 26
(Belgium, Fiji, The Bahamas, Guyana, Trinidad and Tobago, Samoa...);

Commonwealth Day in Tuvalu on March 11
;

Easter in Western Christianity on March 31
(Første påskedag in Norway);

Easter Monday on April 1
(Påskedag in Norway);

Gospel Day in Tuvalu on May 13
(Celebrate on the second Monday of May);

King's Birthday in UK on June 17
(Since 1974, the Queen's official birthday has been celebrated on Saturday in the range between June 11 and 17. A military parade known as Trooping the Colour is held in London and is attended by the Royal Family)