Constitution Day in Dominican Republic
Constitution Day in Dominican Republic is held on November 6. This event in the first decade of the month November is annual.
Help us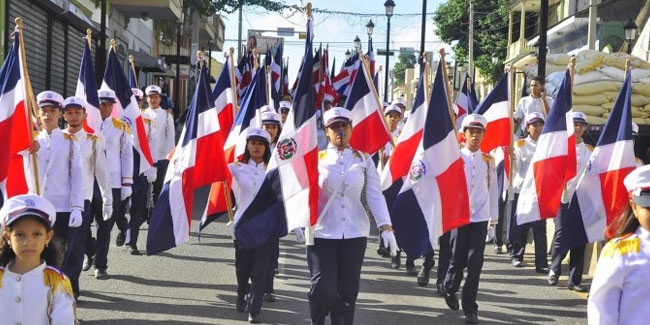 November 6, 1844 is celebrated as Constitution Day of the Dominican Republic, in commemoration of November 6, 1844, the day on which the First Dominican Constitution was promulgated in the city of San Cristobal.
After the Central Governmental Board was organized on March 1, 1844, it adopted as its constitution the Trinidadian Manifesto of January 16 of that year. In July of that same year, General Pedro Santana took over the Presidency of the Central Governmental Board and the members of the same took on the status of Deputies.
On July 24, 1844, the Junta Central Gubernativa issued a decree, in the form of an Electoral Law, summoning the people to elect the members of the Constituent Assembly that was to draft the new Constitution of the Republic.
Similar holidays and events, festivals and interesting facts

Constitution Day in Lithuania on October 25
;

Tajikistan Constitution Day on November 6
;

Constitution Day in India on November 26
;

Constitution Day in Spain on December 6
;

Romania Constitution Day on December 8
;

Uzbekistan Constitution Day on December 8
;

Thailand Constitution Day on December 10