National Love Your Red Hair Day in Ireland
National Love Your Red Hair Day in Ireland is held on November 5. This event in the first decade of the month November is annual.
Help us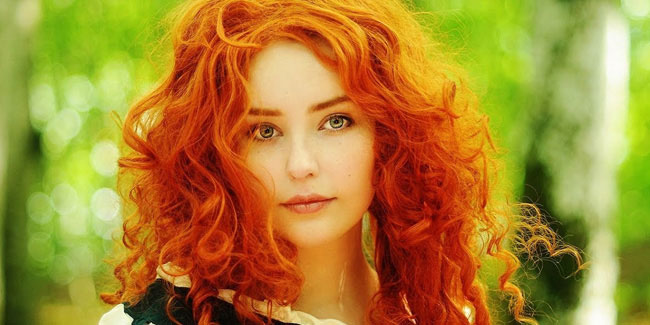 Red hair is associated with the gene MC1R, a recessive and somewhat rare gene that occurs in only about 2% of the world's population, according to the National Institutes of Health. That means both parents must carry a copy of the gene to produce a red-haired child and often the trait skips generations. Ireland has a high proportion of red haired people in comparison to the rest of the Western world.
Held over three days the celebrations include crowning the ginger King and Queen, competitions for the best red eyebrows and most freckles per square inch.
It is a question that has intrigued historians and scientists for many years. The fact that Ireland, along with Scotland and Wales are the only three countries in Europe in which over 10% of the population have red hair suggests that the gene may come from the peoples' Celtic origins. Another popular theory is that the gene was actually brought to the Irish and British Isles by the Vikings in the 8th-11th centuries.
Similar holidays and events, festivals and interesting facts

Calan Gaeaf, celebrations start at sunset of October 31. on November 1
(Wales);

Samhain in the Northern Hemisphere and Beltane in the Southern Hemisphere on November 1
(celebrations start at sunset of October 31. Neopagan Wheel of the Year);

Samhain on November 1
(Celtic harvest festival and Druid festival of Celtic mythology);

St. Stephen's Day on December 26
(public holiday in Alsace, Austria, Andorra, Catalonia, Croatia, the Czech Republic, Germany, Hong Kong, Italy, Ireland, Luxembourg, Poland, Slovakia and Switzerland);

Wren Day in Ireland and the Isle of Man on December 26
;

Constitution Day in Ireland on December 29
;

Little Christmas in Ireland on January 6