Health Day in Turkmenistan
Health Day in Turkmenistan is held on November 4. Date for 2023. Celebrated on the first Saturday in November. This event in the first decade of the month November is annual.
Help us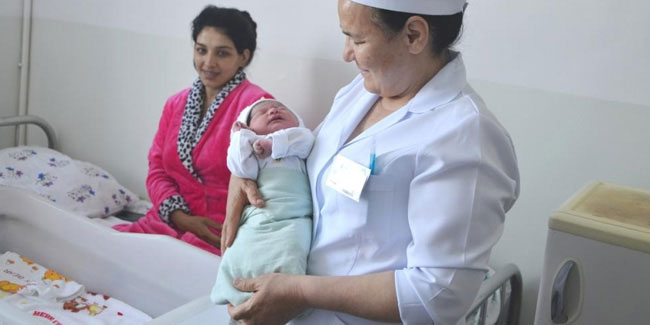 Public health conditions in Turkmenistan could be described as alarming, and most signs point to the continuing decay of the quality of life in the country. According to the most recent estimates, Turkmen citizens had an average life expectancy of 62.7 years in 2002, the lowest expected lifespan in Europe and Central Asia. The typical European Union resident, by contrast, lived an average of 16 years longer than Turkmen citizens. Meanwhile, infant mortality in Turkmenistan was estimated at 16 times greater than in EU member states, with roughly 76 out of every 1,000 Turkmen babies born failing to survive for one year.
Similar holidays and events, festivals and interesting facts

Day of Commemoration and National Mourning in Turkmenistan on October 6
;

Harvest Day in Turkmenistan on November 26
(Date for 2023; celebrated on the last Sunday in November);

Good Neighborliness Day in Turkmenistan on December 3
(Date for 2023; celebrated on the first Sunday in December);

Neutrality Day on December 12
(Turkmenistan);

Memorial Day in Turkmenistan on January 12
(Day of mourning in honor of the Turkmen killed on January 12, 1881 at the hands of Russian invaders at the Battle of Geok-Tepe, near Ashgabat);

Day of diplomatic workers of Turkmenistan on February 18
;

State Flag Day in Turkmenistan on February 19