Thanksgiving Day in Grenada
Thanksgiving Day in Grenada is held on October 25. This event in the third decade of the month October is annual.
Help us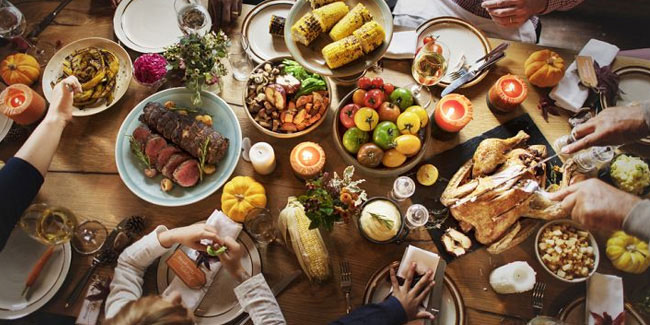 On October 25th, Grenada celebrates its Grenada Thanksgiving, but it is not to be confused by the American Thanksgiving with turkey and cranberry sauce. Instead, the Grenada Thanksgiving is a celebration of when the US-led invasion codenamed 'Operation Urgent Fury' landed in Grenada in 1983. Thanksgiving Day in Grenada to celebrate the liberation of the island from Cuban-backed Communist forces on 25 October 1983.
Similar holidays and events, festivals and interesting facts

Kirani Day in Grenada on September 1
(is not a public holiday. Kirani James, born 1 September 1992, is a Grenadian sprinter who specializes in the 200 and 400 metres. He is Grenada's first and only Olympic medalist. He won the 400 m at the World Championships in 2011 and the 2012 London Olympics);

Boxing Day on December 26
(Belgium, Fiji, The Bahamas, Guyana, Trinidad and Tobago, Samoa...);

Grenada Independence Day on February 7
(is celebrates the independence of Grenada from the United Kingdom in 1974);

Grenada Revolution Day on March 13
(In 1979, the socialist New Jewel Movement had overthrown the corrupt and unpopular dictator Eric Gairy in an almost bloodless coup. For years, Gairy ruled through fear.);

Easter in Western Christianity on March 31
(Første påskedag in Norway);

Easter Monday on April 1
(Påskedag in Norway);

St. Mark's Day on April 25