Arbor Day in Czech Republic
Arbor Day in Czech Republic is held on October 20. This event in the second decade of the month October is annual.
Help us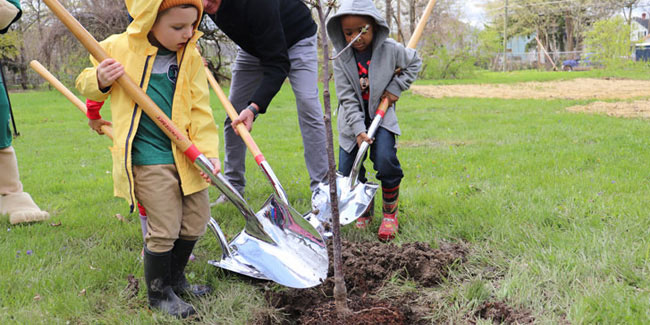 Arbor Day is celebrated at various times of year all over the globe, depending on the climate in different countries. In the Czech Republic, Arbor Day is celebrated annually on the 20th of October. The holiday dedicated to planting trees has been marked around the world since the middle of the 19th century and was introduced to the Czech Republic in 2000 with the help of botanist Václav Větvička, the former director of the Charles University Botanical Garden, and wood artist Martin Patřičný. The holiday locally is called Den stromů, or Day of the Trees.
The City of Prague prioritises restoring forests and planting trees on former agricultural land, as part of an effort to protect the landscape and improve the environment in the city. Trees not only produce oxygen and contribute to the refreshment of the air, but also retain water in the landscape, trap dust and various pollutants, provide shade and homes to thousands of animal species, reduce noise, and they are an essential part of pleasant city life.
Similar holidays and events, festivals and interesting facts

European Researchers' Night on September 29
;

European Dystonia Day on November 15
;

St. Stephen's Day on December 26
(public holiday in Alsace, Austria, Andorra, Catalonia, Croatia, the Czech Republic, Germany, Hong Kong, Italy, Ireland, Luxembourg, Poland, Slovakia and Switzerland);

Restoration Day of the Independent Czech State on January 1
(Czech Republic);

Hromnice in the Czech Republic on February 2
(analogue to Groundhog Day);

World Tennis Day on March 4
(International Tennis Federation);

St. Joseph's Day on March 19
(Italy, Malta, Liechtenstein)