Bulgaria Air Force Day
Bulgaria Air Force Day is held on October 16. This event in the second decade of the month October is annual.
Help us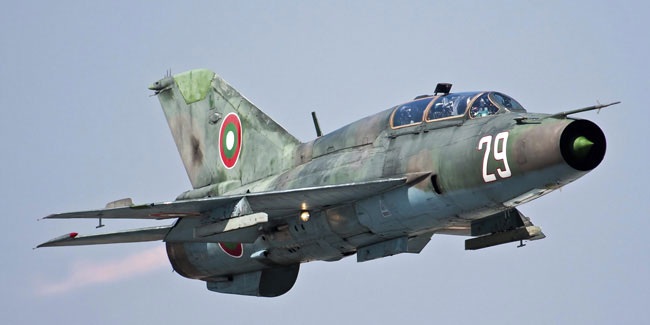 The Bulgarian Air Force is one of the three branches of the Military of Bulgaria, the other two being the Bulgarian Navy and Bulgarian land forces. Its mission is to guard and protect the sovereignty of Bulgarian airspace, and jointly with the other branches, to protect territorial integrity. The Bulgarian Air Force is one of the oldest air forces in Europe and the world. In recent times it has been actively taking part in numerous NATO missions and exercises in Europe.
Following the outbreak of the First Balkan War, Bulgarian pilots still abroad hastily procured aircraft to be shipped home after them and foreign volunteer pilots converged from all over Europe to fly for Bulgaria. After the front lines had stabilized, an Aeroplane Platoon was established at a new airfield close to the fighting.
Intelligence about the Turkish army strength and dispositions in the Edirne was required, and on 16 October 1912, two aviators performed a reconnaissance flight over the city in an Albatros F.2 biplane, also dropping two bombs. This was not only the first military mission performed by a Bulgarian aircraft, but also the first combat use of an aircraft in Europe and one of the first bombing attacks.
Similar holidays and events, festivals and interesting facts

Day of creation of the Ukrainian rebel army on October 14
;

Day of rocket-artillery troops of Armenia on October 19
;

Armed Forces Day in Honduras on October 21
;

Trafalgar Day in Great Britain on October 21
(celebration of the victory won by the Royal Navy, commanded by Vice-Admiral Horatio Nelson, over the combined French and Spanish fleets at the Battle of Trafalgar on 21 October 1805);

Armed Forces Day in Romania on October 25
;

Day of the military chaplain in Ukraine on October 25
;

Armed Forces Day in Benin on October 26